Tikal Sunrise & Sunset Tour From Belize
A World Heritage Site in Guatemala
This archaeological and nature one-day trip will get you through the trails of the old metropolis of Tikal, discovering imposing temples, pyramids, and palaces, of what once had been a great metropolis in the Mayan world.
Apart from the archaeological riches of this excellent vacation destination, stated as a World Heritage Site by UNESCO, you may experience the wonder of the exotic natural environment where Tikal bloomed. This unique ecosystem inhabits abounding varieties of plant life and animals that, without a doubt, will enhance your visit to Tikal.
Highlights: Tikal National Park
Activities: History – Culture – Nature – Archaeology
Difficulty: Easy to Moderate
Holiday Type: Set-departure
You will visit: Tikal National Park
Trip Style: Couples – Small Groups – Families – Lonely Traveler
Comfort level: Standard
Transportation: Minibus
Length: 2 Days
Physical demand: Trip may include activities like walks
Group size: Minimum 1 – Maximum 20
Departure / Return Location: At the hotel or lodging address provided in your tour confirmation (apply restrictions)
Included
Transfer from Belize border to Tikal (Round Trip)
3 Entrance fees to Tikal National Park
1 night of lodging at Tikal
1 Lunch
1 breakfast
Bilingual Professional Tour Guide
Sunset & Sunrise Tour
Not Included
Gratuity
Other services not mentioned
Day 1: Belize Border to Belize
7:00 am, you will have a transfer from your hotel in San Ignacio to the Western Border  (Melchor de Mencos) and then to Tikal National Park.
On route, you will have the opportunity to see Yaxha, which is located on the banks of the Yaxha Lake; here, you will walk through their causeways under an exuberant tropical forest, where howling monkeys flood the atmosphere with their howls to impress the females or to move away from an intruding male in their flock.
We will climb some temples that are the photographers' accomplices, as they offer beautiful views.
Lunch at a local restaurant and transfer to Tikal National Park
Upon arrival, you will go directly to the hotel for your check-in.
15:00 hrs. You will be guided along the paths of the most important city in the Mayan world. Abundant wildlife, the Mayan forest, temples millennial silent witness to the birth and splendor and the collapse of one of the most important civilizations on the planet.
This tour will end on top of the Lost World Pyramid, experiencing a fantastic sunset.
Dinner and Lodging at Hotel Tikal Inn, this hotel is located inside the park
Day 2: Tikal Sunrise Tour
Tikal National Park Sunrise Early wake up at 4:30 am. You will have a cup of coffee before starting the walk to Temple IV to see the sunrise on top of the highest pyramid in the park (64 meters high).
After sunrise, you will visit other complexes walking through paths surrounding the millenary Mayan jungle.
Breakfast at your hotel
15:00 hrs. Transportation from Tikal to Melchor de Mencos border then to your hotel.
End of our service.
Do not hesitate to give us a call. We are happy to talk to you.
US: (305) 395 3935
GT: (502) 7832 2742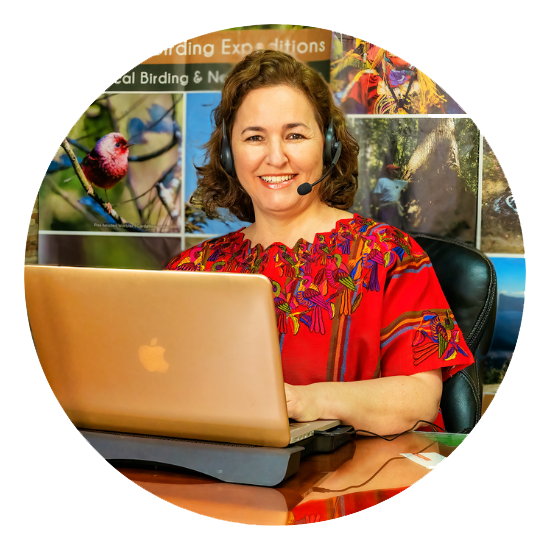 Tikal From Antigua
From US.$.360.00 P/P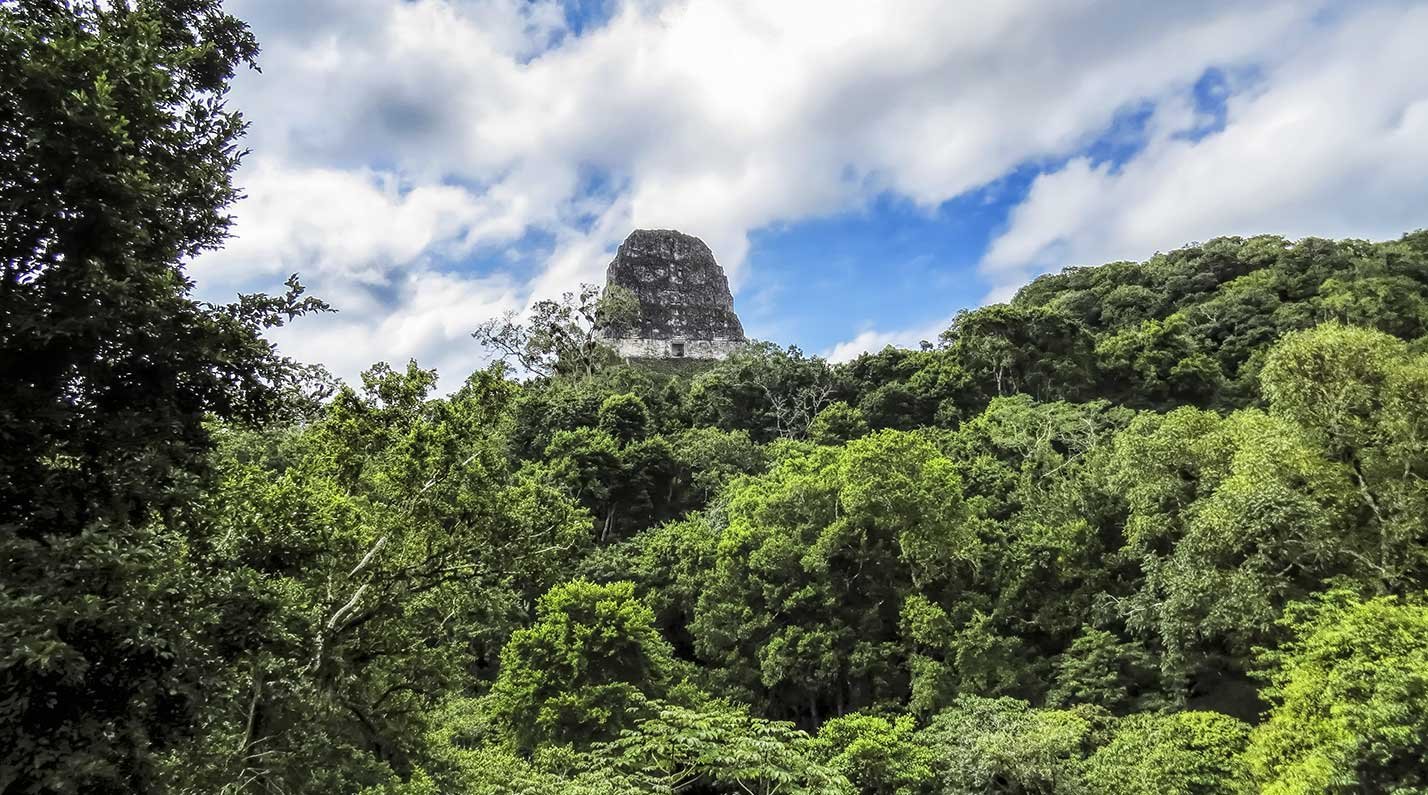 Tikal From Guatemala
From US.$.340.00 P/P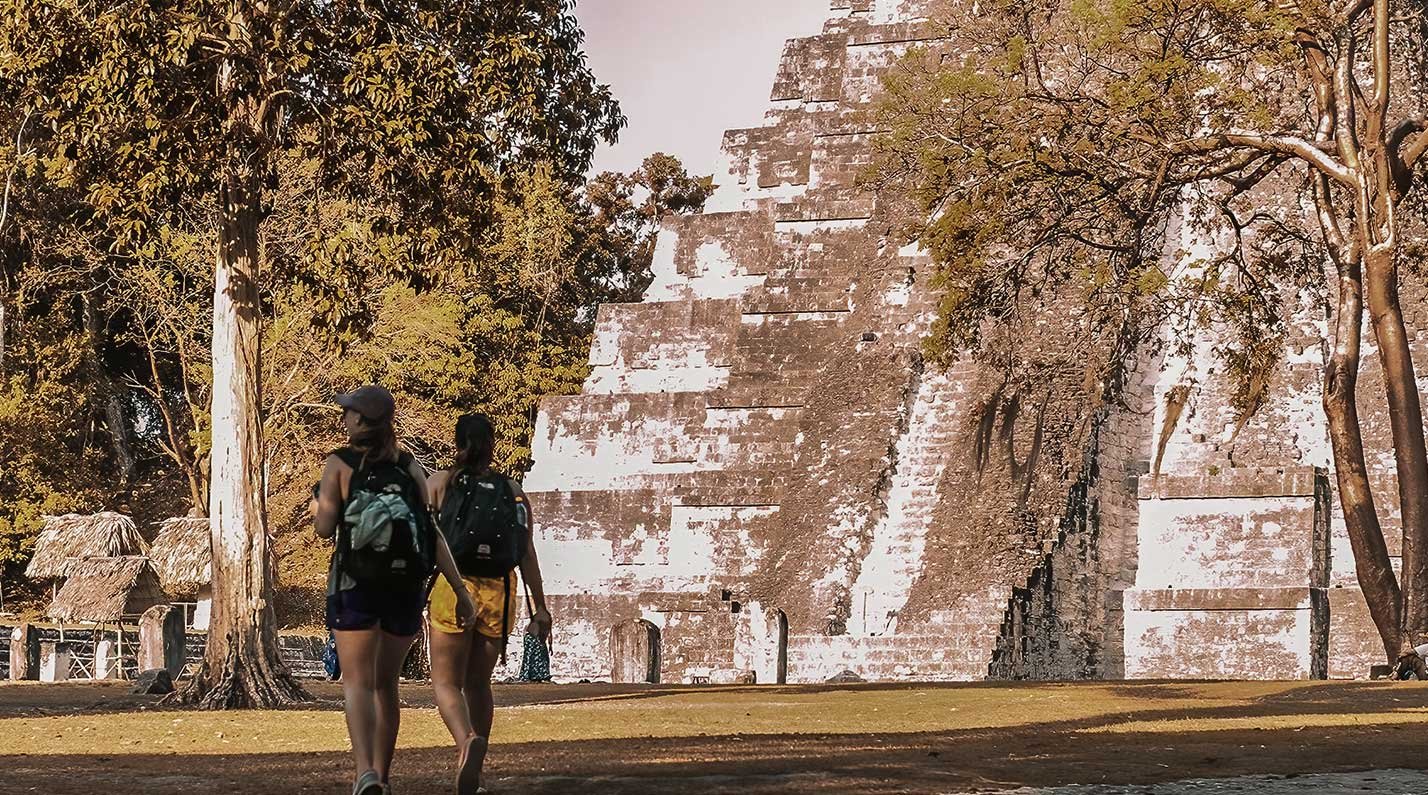 Tikal From Flores
From US.$.90.00 P/P
Tikal From Belize Border
From US.$.215.00 P/P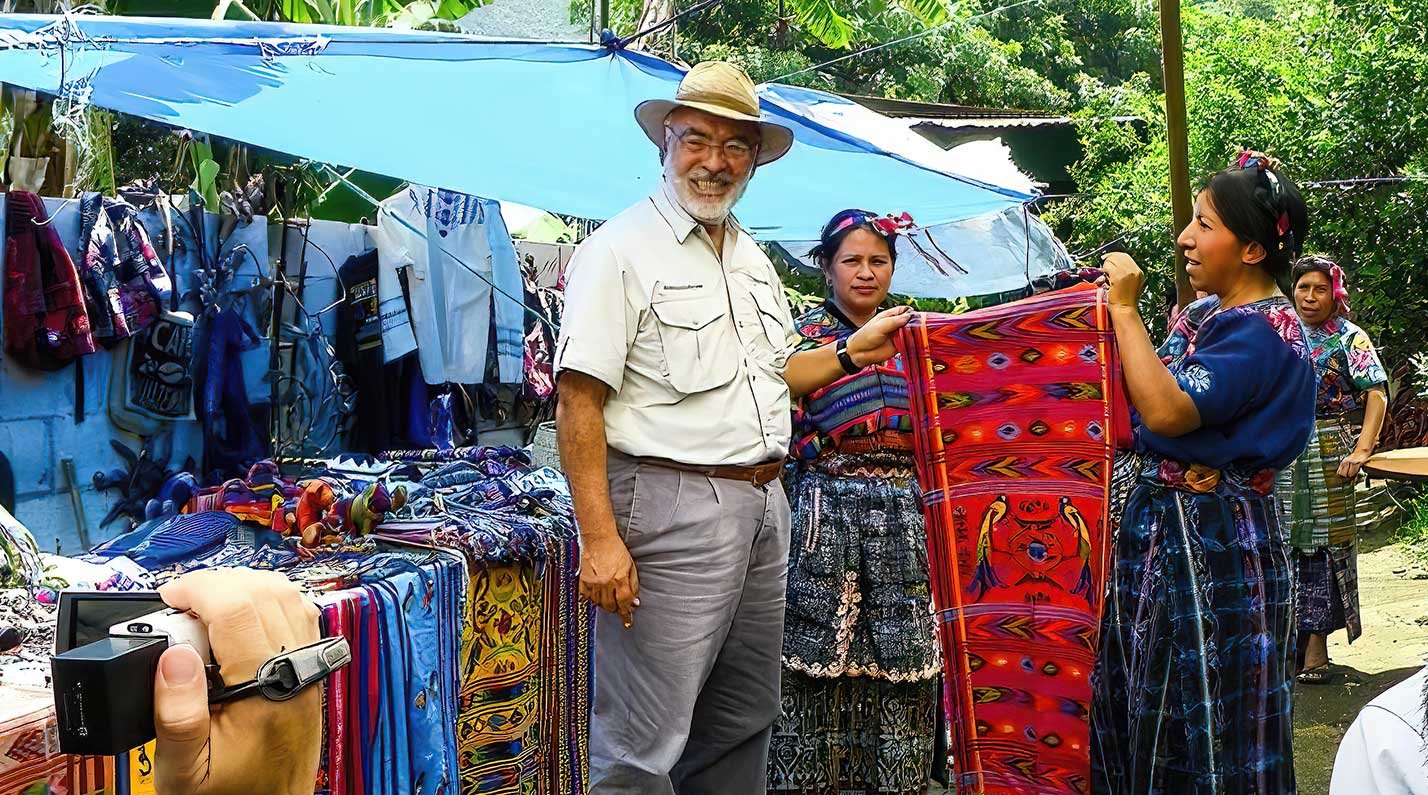 Antigua Mayan Villages
From US.$.95.00 P/P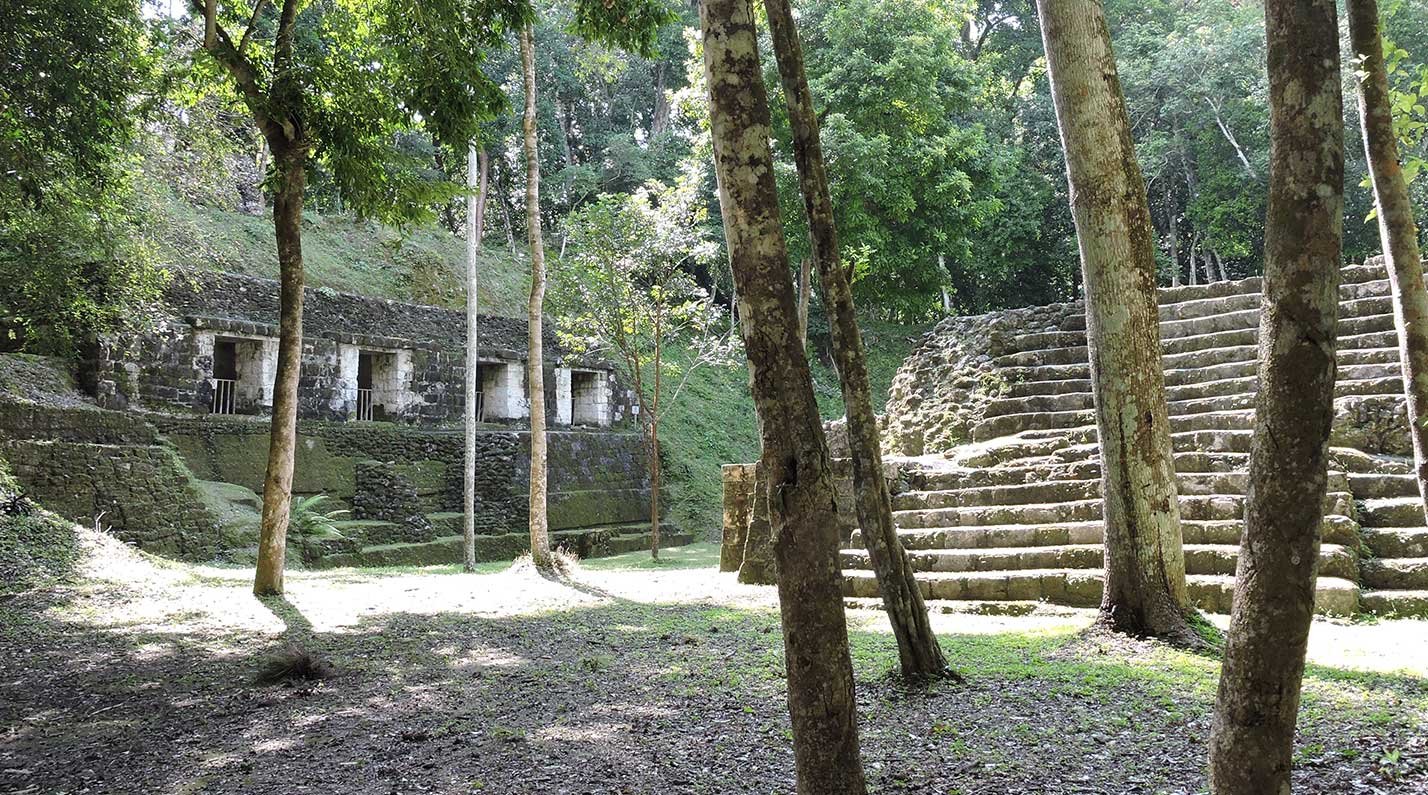 Yaxha Private Tour
From US.$.115.00 P/P
El Mirador Helicopter Tour
From US.$.549.00 P/P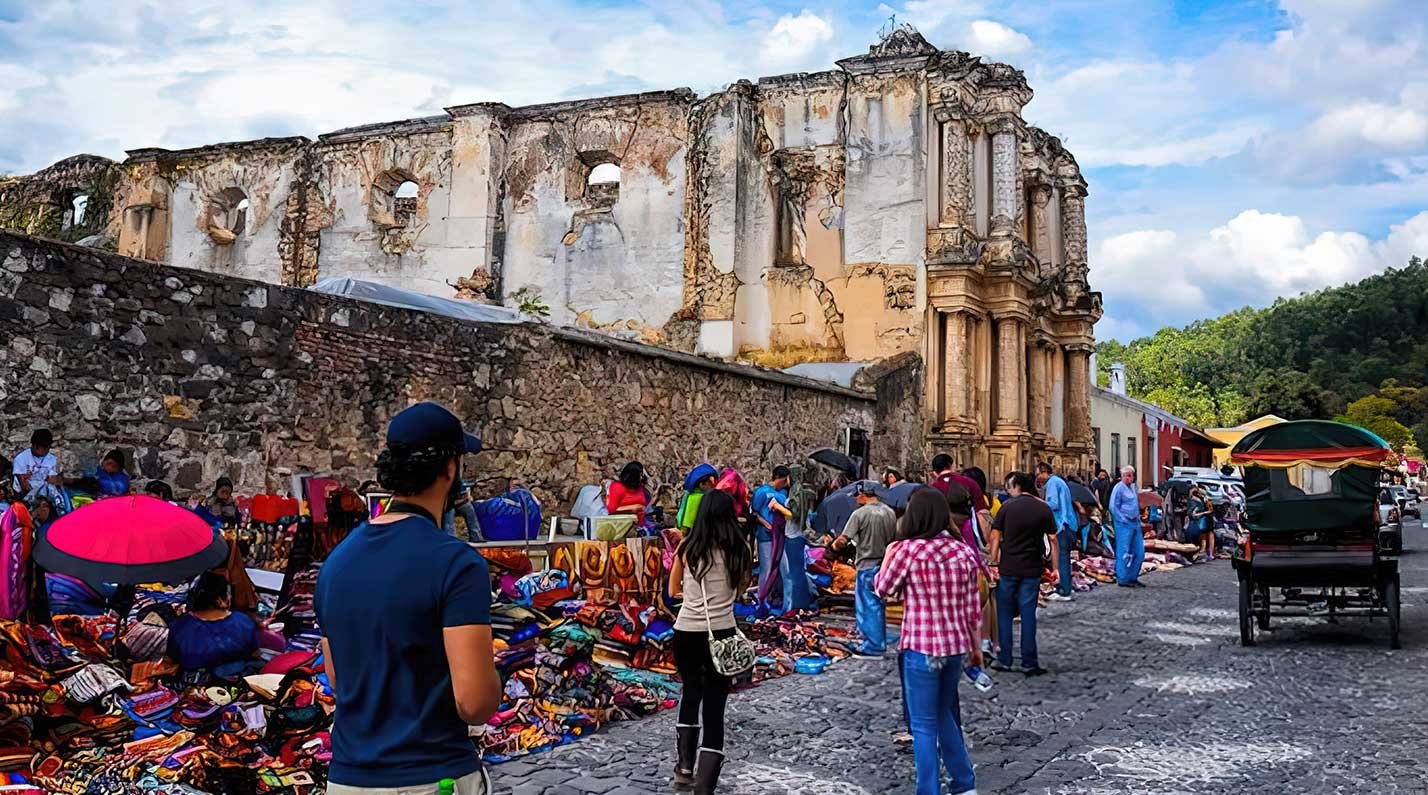 Antigua Walking Tour
From US.$.60.00 P/P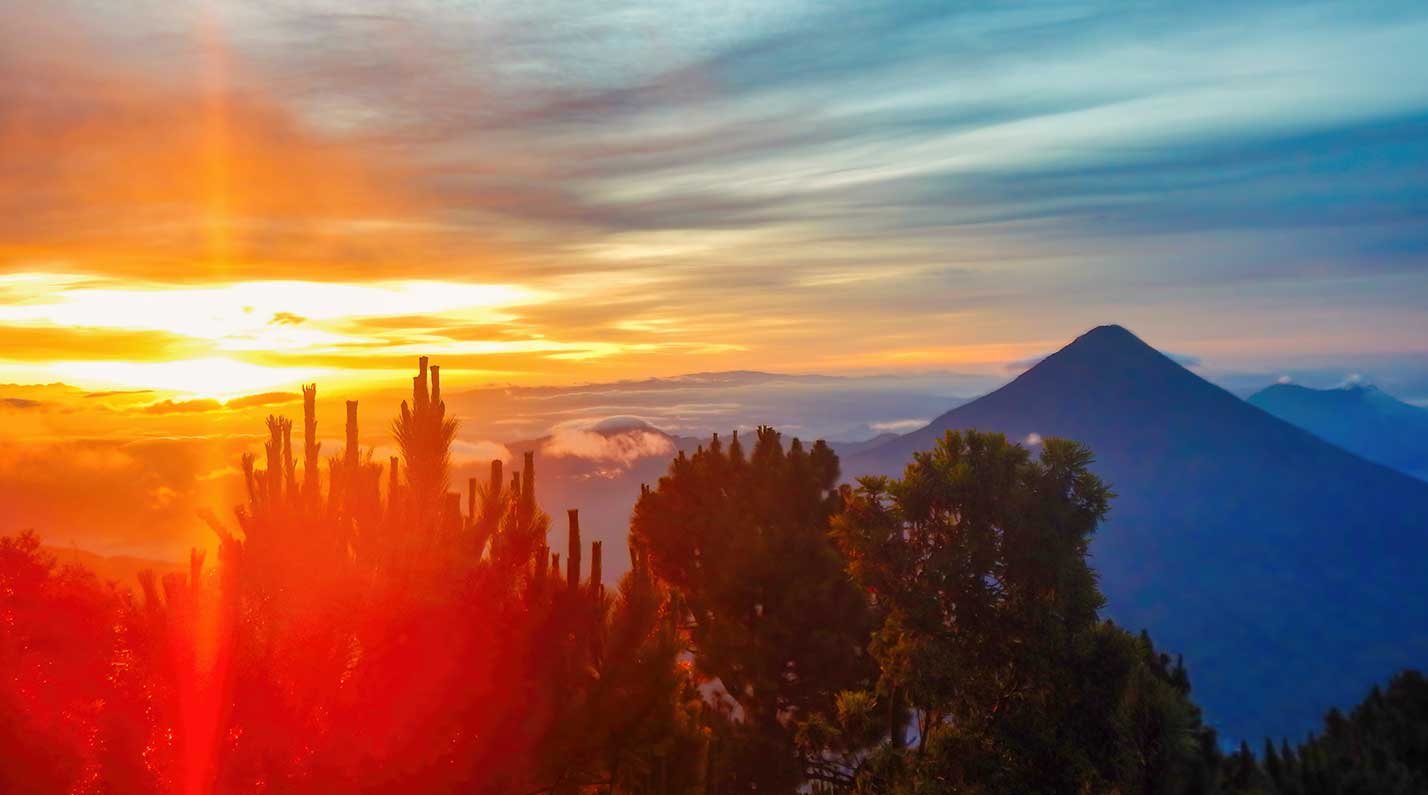 Acatenango Overnight
From US.$.85.00 P/P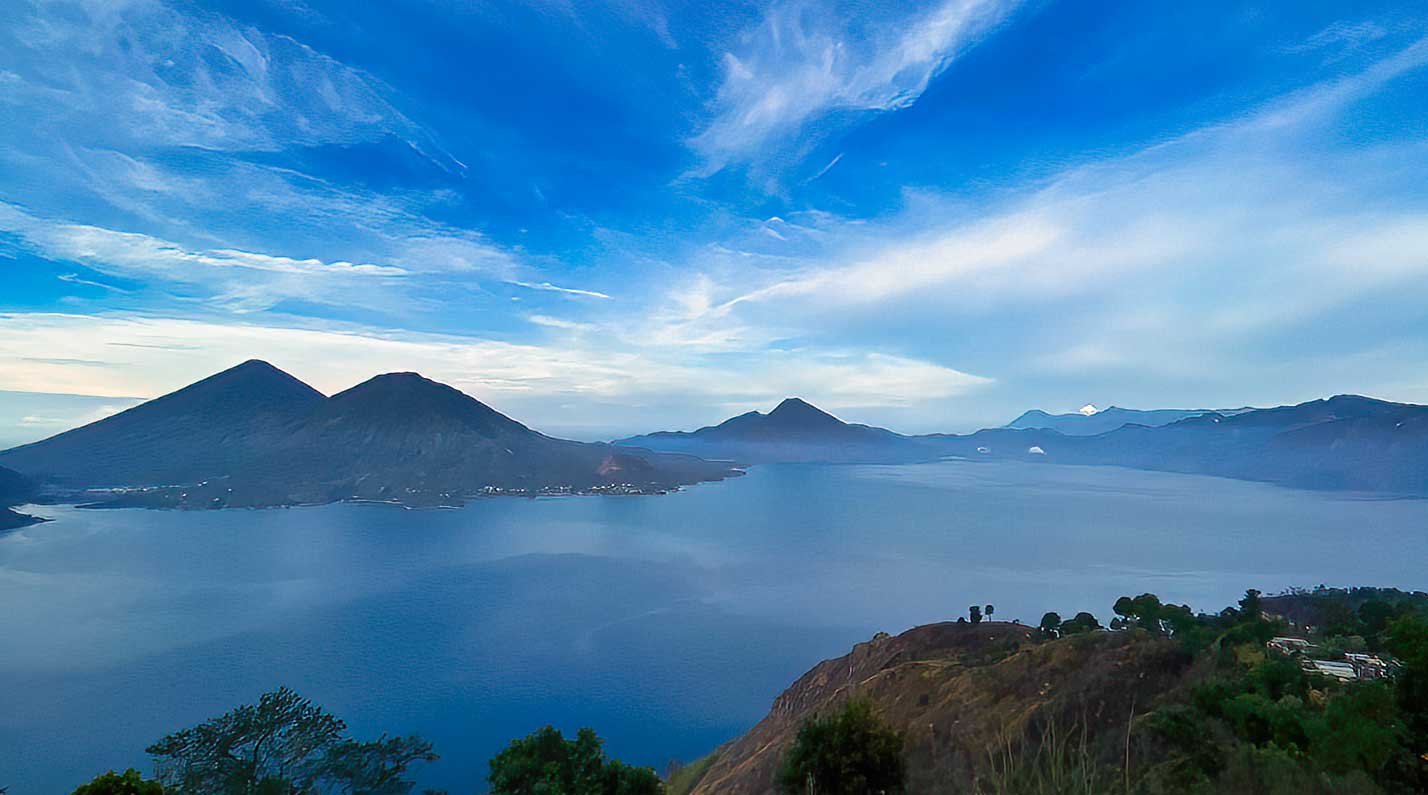 Lake Atitlan Day Tour
From US.$.170.00 P/P
Antigua Biking Tour
From US.$.60.00 P/P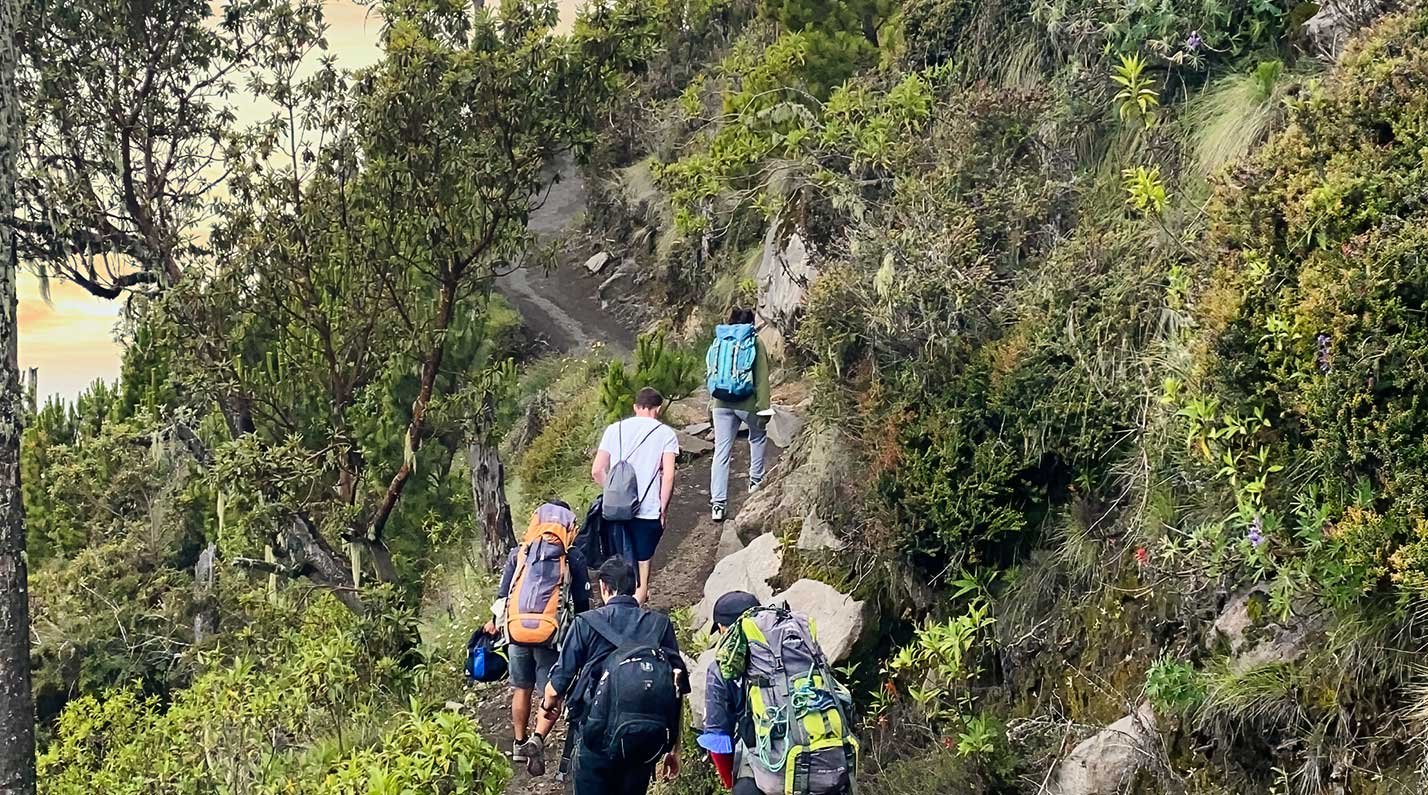 Acatenango One Day Tour
From US.$.85.00 P/P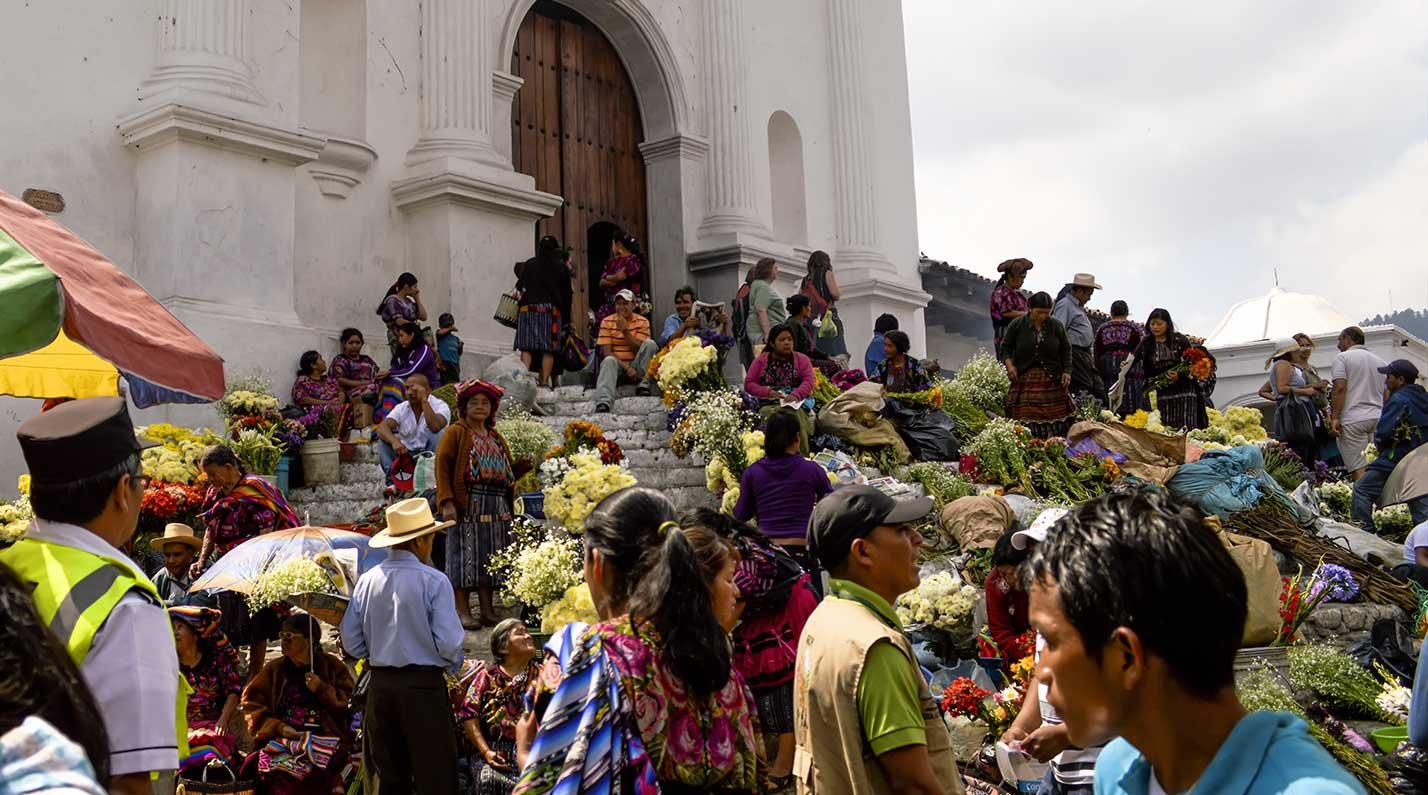 Chichicastenango Market
From US.$.150.00 P/P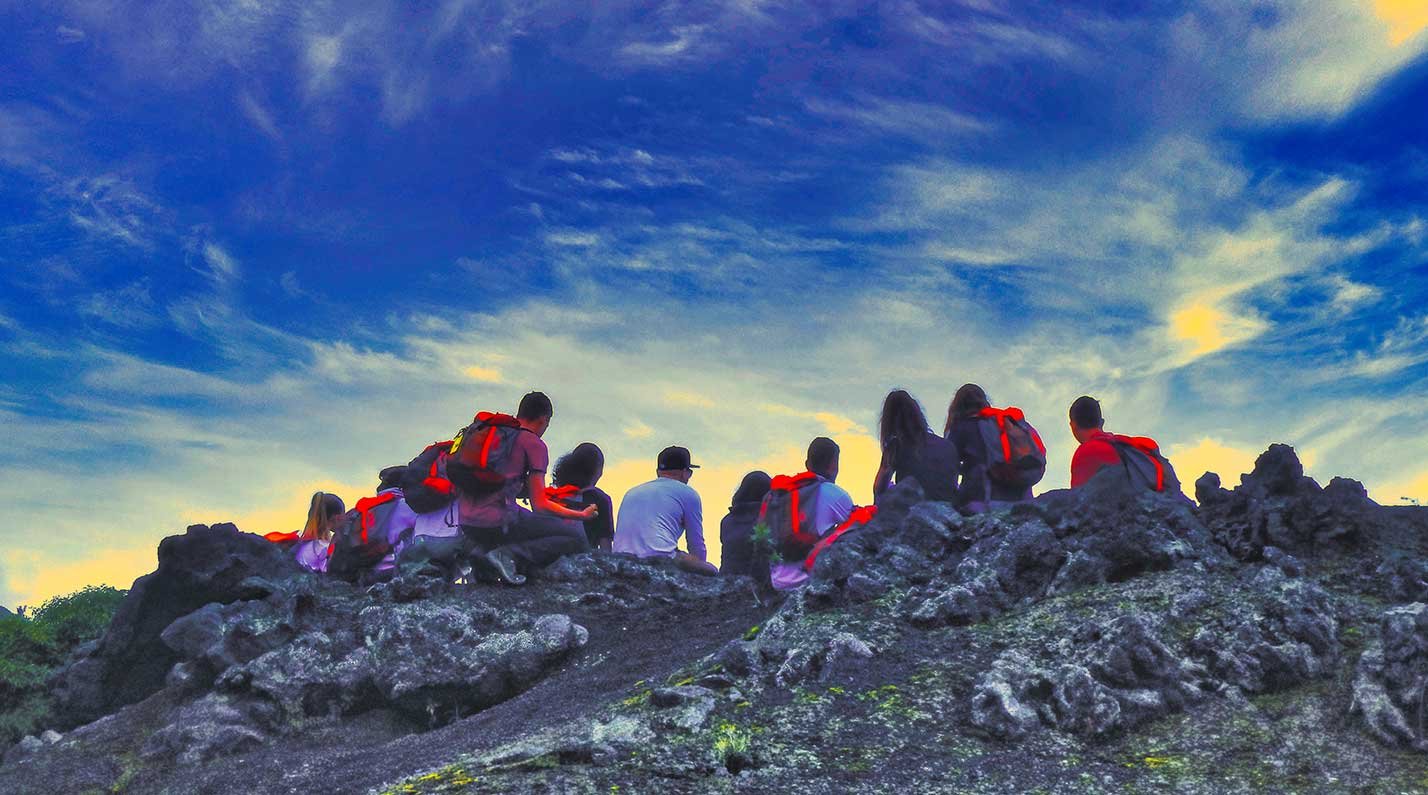 Pacaya Volcano
From US.$.155.00 p/p