Kids & Family Tour Guatemala 
9-Day Guatemala  Family Adventure Itinerary
Are you looking for an adventure-packed yet educational trip for your family? Look no further than the 9-day Guatemala Kids & Family Tour! 
This itinerary is perfect for families seeking to spend quality time together while learning and exploring the wonders of the Maya World.
The tour offers flexibility, ensuring your family has the best vacation experience. 
In addition, it is designed with activities that cater to kids, ensuring they are entertained while learning about our culture, nature, and history.
This tour takes you to fantastic destinations and selected hotels that provide top-notch experiences.
The activities are also supervised, ensuring the safety of your family.
From interacting with wildlife to snorkeling with sharks and colorful marine life, your family will have a blast!
The itinerary includes the following:
Learning about our natural history.
Exploring a sacred Maya cave.
Experiencing the thrill of zip-lining through the tropical rainforest.
 You can also enjoy peaceful white sand beaches in the Caribbean.
Traveling with your family is an excellent way to expose them to new cultures, and this tour is perfect. 
It will open children's eyes to a country's identity, inspiring them to explore and learn more about the world around them. 
So, book your family's trip today and create unforgettable memories!
Customizing Your Family Holiday
We'd like to give you an idea of an itinerary that can easily be customized to fulfill your expectations on dates, activities, destinations, and budget.
Please let us know your preferences and dates, and we'll suggest a bespoke itinerary.
Travel specialists will assist you step by step in setting up your kids & family getaway or helping with your queries about vacation spots, accommodations, and technical concerns about your perfect vacation.
Highlights
Highlights: Biking and chocolate workshop in Antigua Guatemala, kayaking and ziplining in Lake Atitlan, camping in Yaxha.
Activities: Native markets – Live culture – Sustainable Cultural Tour – History – Archaeology – Adventure
Difficulty: Easy to Moderate
Holiday Type: Family Adventure
You will visit: Guatemala
Trip Style: Families
Comfort level: Standard
Transportation: Minibus / Boat / Airplane
Length: 9 Days / 8 Nights
Physical demand: The trip may include activities like walks, kayaking, ziplining, boat rides
Itinerary
Day 1: Guatemala City – Antigua Guatemala
Day 2: Antigua Valley Bike and Walking Tour
Day 3: Hiking the Pacaya Volcano – Chocolate workshop
Day 4: Visit San Buenaventura – Kayaking
Day 5: Lake Atitlán – Flight to Flores
Day 6: Flores- Yaxha
Day 7: Yaxha – Tikal
Day 8: Tikal- Flores – Guatemala
Day 9: Home
Day 1: Guatemala City – Antigua Guatemala
Arrive at La Aurora international airport in Guatemala City.
A team member will be waiting for you for a transfer to your hotel in Antigua, Guatemala.3 nights of lodging in Antigua Guatemala.
Day 2: Valley Bike and Walking tour
Get ready for a fantastic bike trip across the villages around Antigua Guatemala.
You will start visiting Santa Ana Village, then continue to San Juan Del Obispo, which name derives from Francisco Marroquin, the first bishop of Guatemala.
We will visit Ciudad Vieja, the second Capital of Guatemala, founded at Valle de Almolonga in November of 1527 by Don Jorge de Alvarado, brother of Pedro de Alvarado.
Visit the Macadamia farm; this project helps local people develop self-sustainable agriculture by introducing ungrafted macadamia seeds that they grow and process to earn income for their own benefit.
Finish the tour by visiting Zamora's Women's Cooperative. You will experience firsthand how the indigenous people live, enjoy a presentation of local dance, and lunch a typical delicious dish.
In the afternoon, transfer to Antigua Guatemala for a walking tour through this colonial city's cobbled streets, museums, and churches with its exquisite style.
Day 3: Pacaya Volcano – Chocolate workshop
Pacaya Volcano is for those seeking to spend time with their family.
This tour perfectly matches adventure and nature; with a moderate effort, you will have fantastic views of the Agua Fuego and Acatenango Volcano summit.
After a volcano family adventure, return to Antigua to visit the Chocolate Museum for a delicious and fun experience.
You will participate in a  workshop to create your own chocolate using one of Guatemala's most exquisite chocolate recipes.
Day 4: San Buenaventura – Kayaking
On this day, transfer to San Buenaventura, a natural reserve located at Lake Atitlan, dedicated to preserving the lake's flora and fauna and environmental education.
Here, you can enjoy the canopy zipline and wildlife trails it offers to the most adventurer people or those who only seek a calming and natural environment.
Then continue to the lake to enjoy kayaking at the shores of Lake Atitlan, from where you will have the most outstanding views of the landscapes and villages around the lake.
One night of lodging in Lake Atitlan.
Day 5: Lake Atitlán – Flight to Flores
Lake Atitlan, surrounded by three volcanoes: Atitlan, Toliman, and San Pedro, is 1,560 mts above sea level.
One of its main characteristics is a strong wind known as Xocomil, whose name is derived from a Cakchiquel etymology that means "the wind that carried away sins."
This wind appears around midday, waving the water in swirls, making powerful waves.
Take a boat ride on the lake to Santiago Atitlan, where you can listen to tales from the elderly and visit different artisans.
The second town we will visit is San Juan la Laguna, where we can see firsthand how women weave their traditional dress.
After lunch,  transfer to the airport in time for the local flight to Flores.
Lodging in the Flores area.
Day 6: Flores- Yaxha
Today get ready to camp in Yaxha. Our team will meet you at the hotel to take you to the archaeological site of Yaxha.
Once there, you will be guided around the archaeological site.
Then you will continue your adventure, having the opportunity to see the sunset at the top of the Temple of the Red Hands.
When you come back, everything will be ready for you to camp.
Later at night, you will be doing a tour by boat to see crocodiles across the lagoon.
Camping in Yaxha.
Day 7: Yaxha – Tikal Inn
Following breakfast, transfer to Tikal Inn for you to rest for a while.
In the afternoon, we will visit the archaeological site of Tikal, which was declared a Cultural Heritage, to see the sunset there.
Get impressed with the magnificence of Mother Nature's breathtaking views in this amazing rainforest.
1 night of Flores inside Tikal.
Day 8: Tikal- Flores – Guatemala
Start the adventure by visiting Guatemala's most important archaeological site, the Maya civilization.
We are going through a guided tour around the main public plazas, some temples, and the palaces of Tikal.
After the tour, you must transfer to the airport to fly back to Guatemala City.
Lodging in Guatemala City.
Day 9: Home
Transfer to the airport on time to catch your flight back home.
Do not hesitate to give us a call. We are happy to talk to you.
US: (305) 395 3935
GT: (502) 7832 2742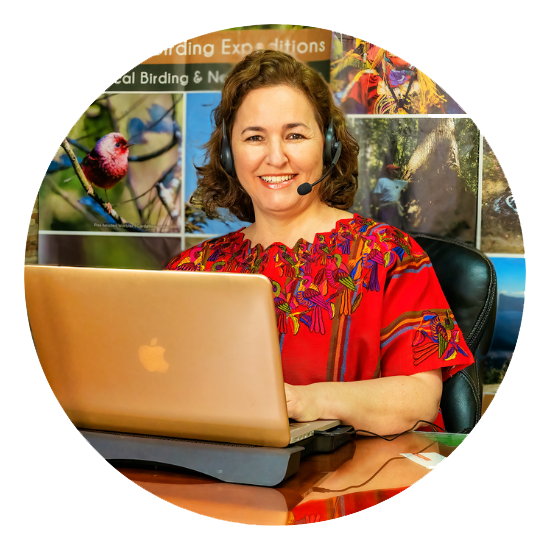 Guatemala Adventure Packages
You will find travel ideas you can book as described or propose changes to help us design your perfect itinerary.
Feel free to explore our website, call us, write to our email, or request a call from our specialists; we will gladly assist you with any questions.
Remember that a well-planned vacation takes time, and you deserve the best.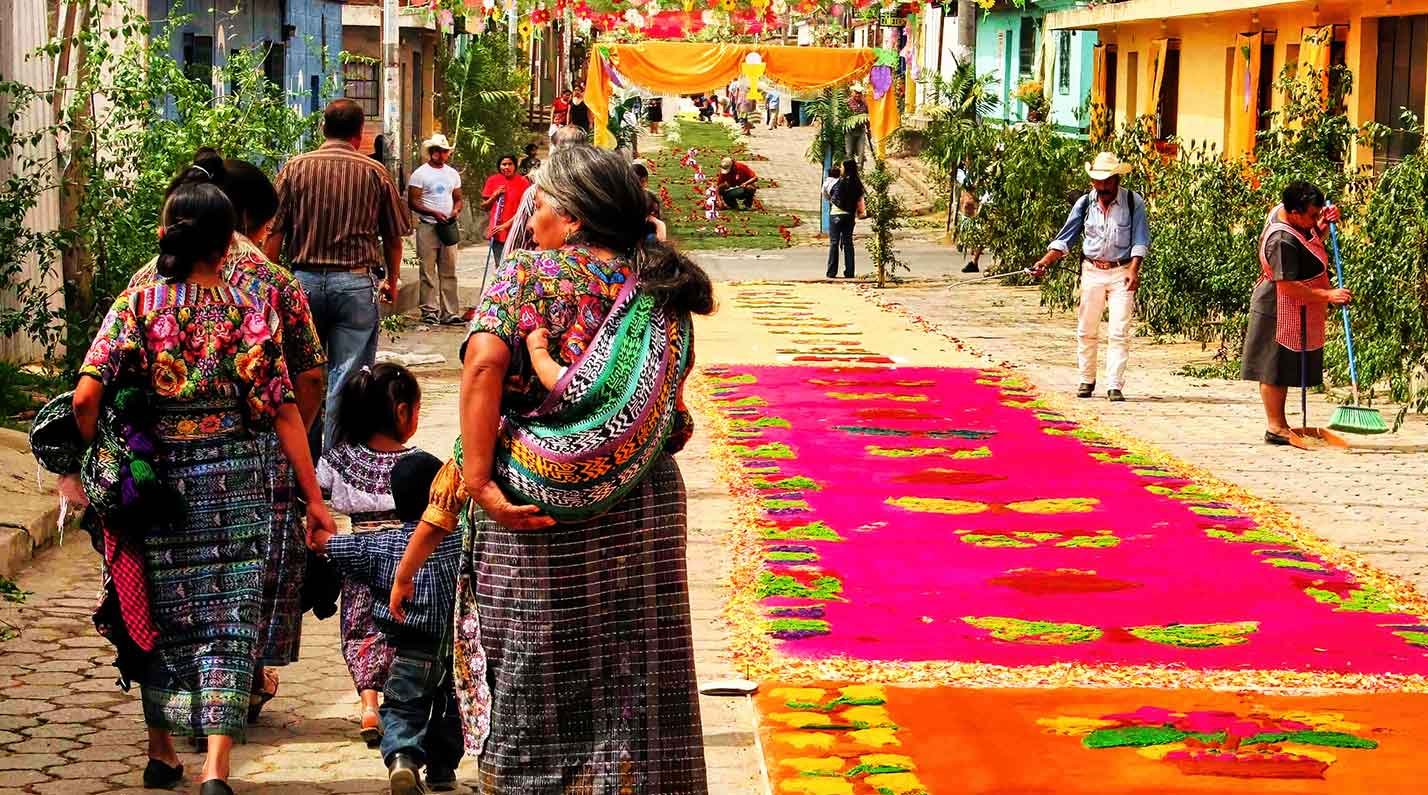 Guatemala Cultural Tour
6 Days
The perfect getaway to explore the living Mayan culture of Guatemala.
Discover the wonder of Antigua, Lake Atitlán and Chichicastenango Market
Guatemala Hihglights
8 Days
Experience Guatemala's top destinations in a creative 8 days vacation package, combining culture, nature, adventure, and archaeology.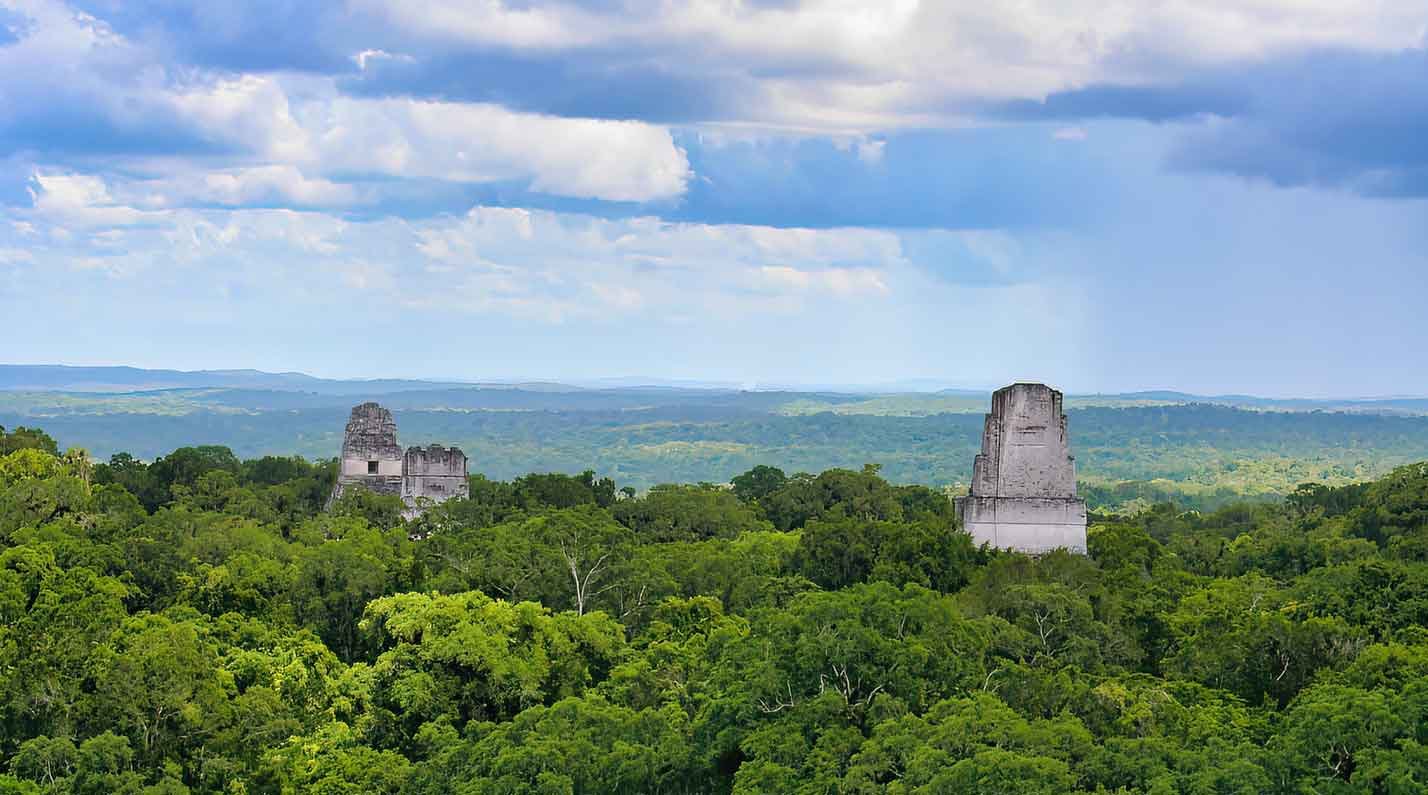 Maya Treasures
11 Days
A cultural experience through incredible colorful landscapes, Maya sites, nature reserves, colonial cities and multicolored villages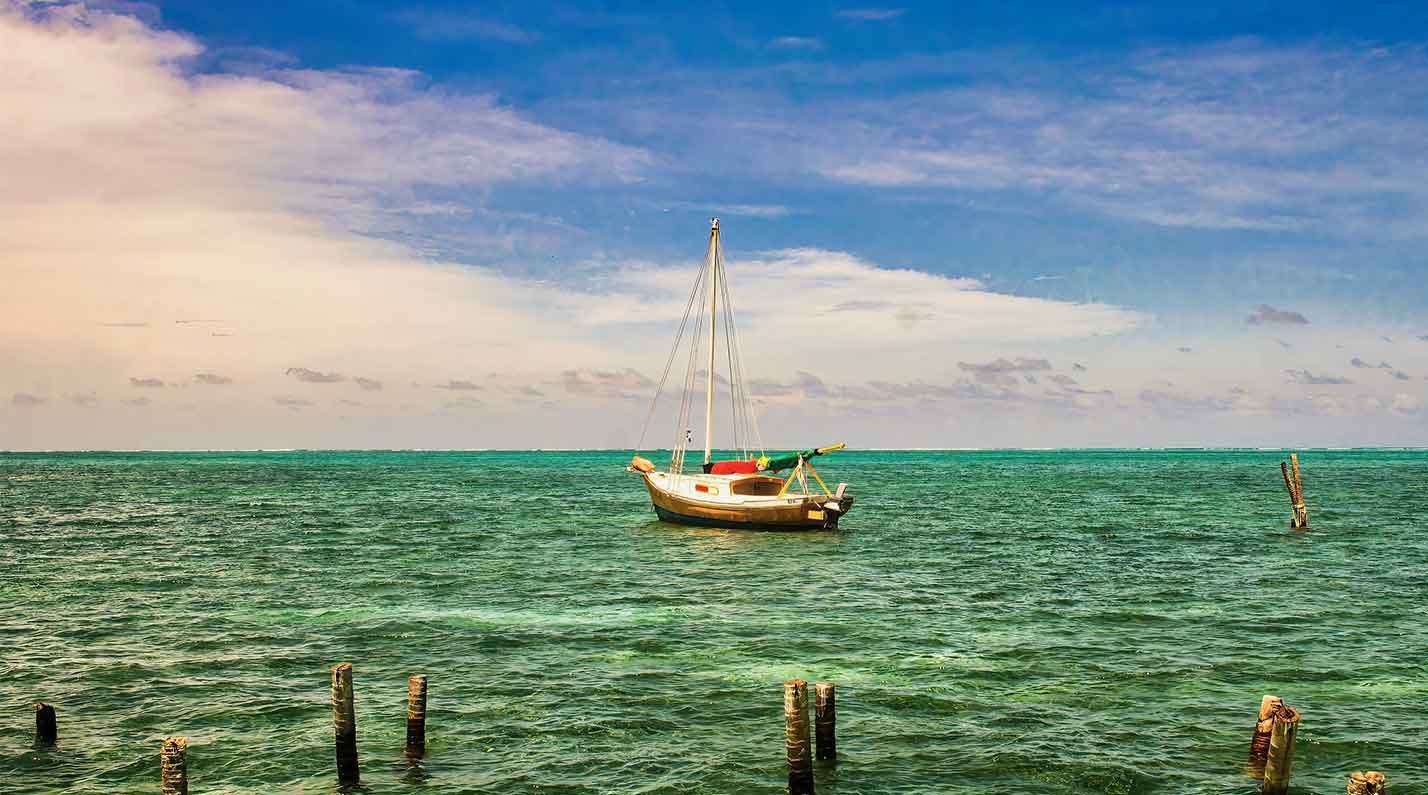 Guatemala & Belize
12 Days
This is a phenomenal 12 days' tour that will give you the opportunity to explore amazing cultural and natural destinations in Guatemala and Belize.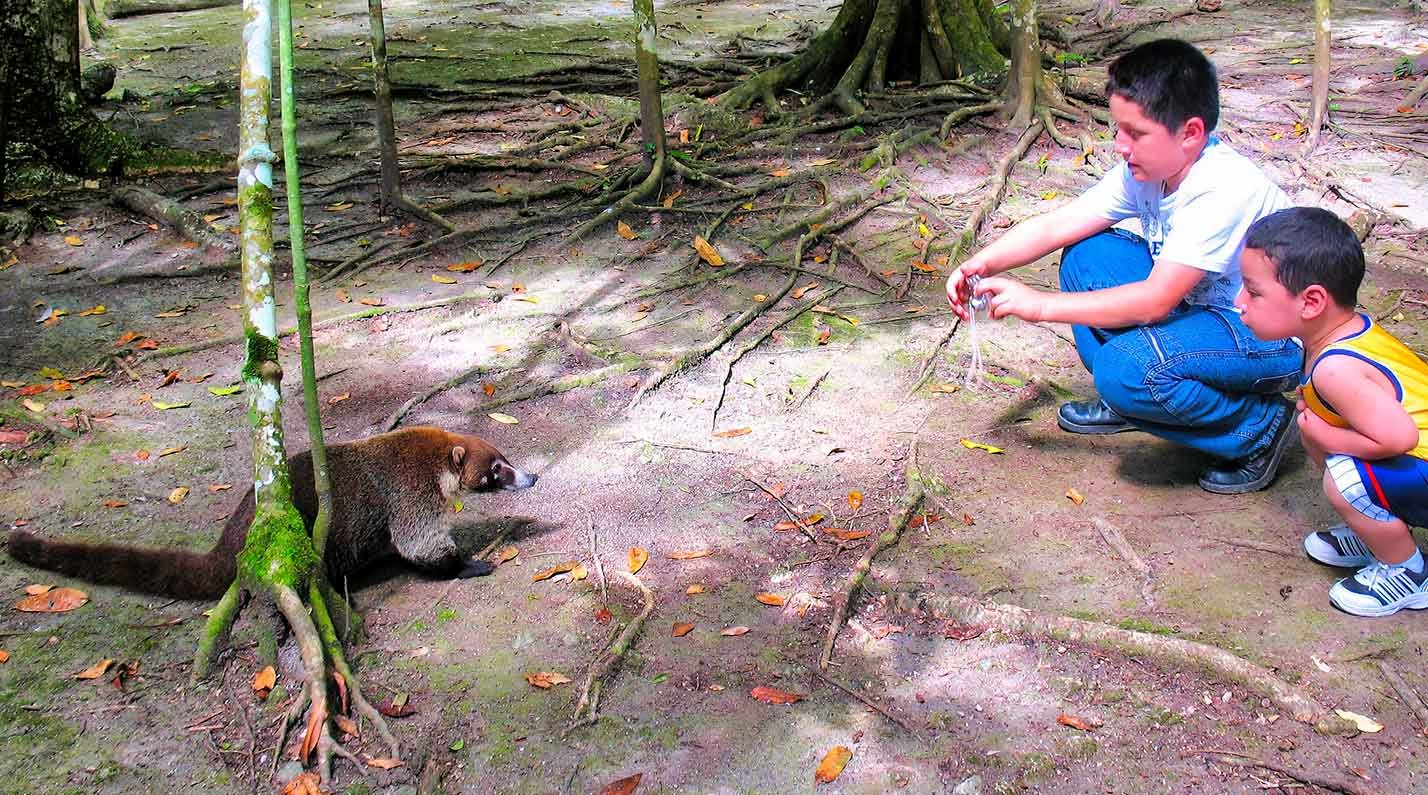 Kids & Family Guatemala
9 Days
A fantastic family friendly activities to explore  Guatemala. Fantastic destinations & selected hotels to ensure the best experiences.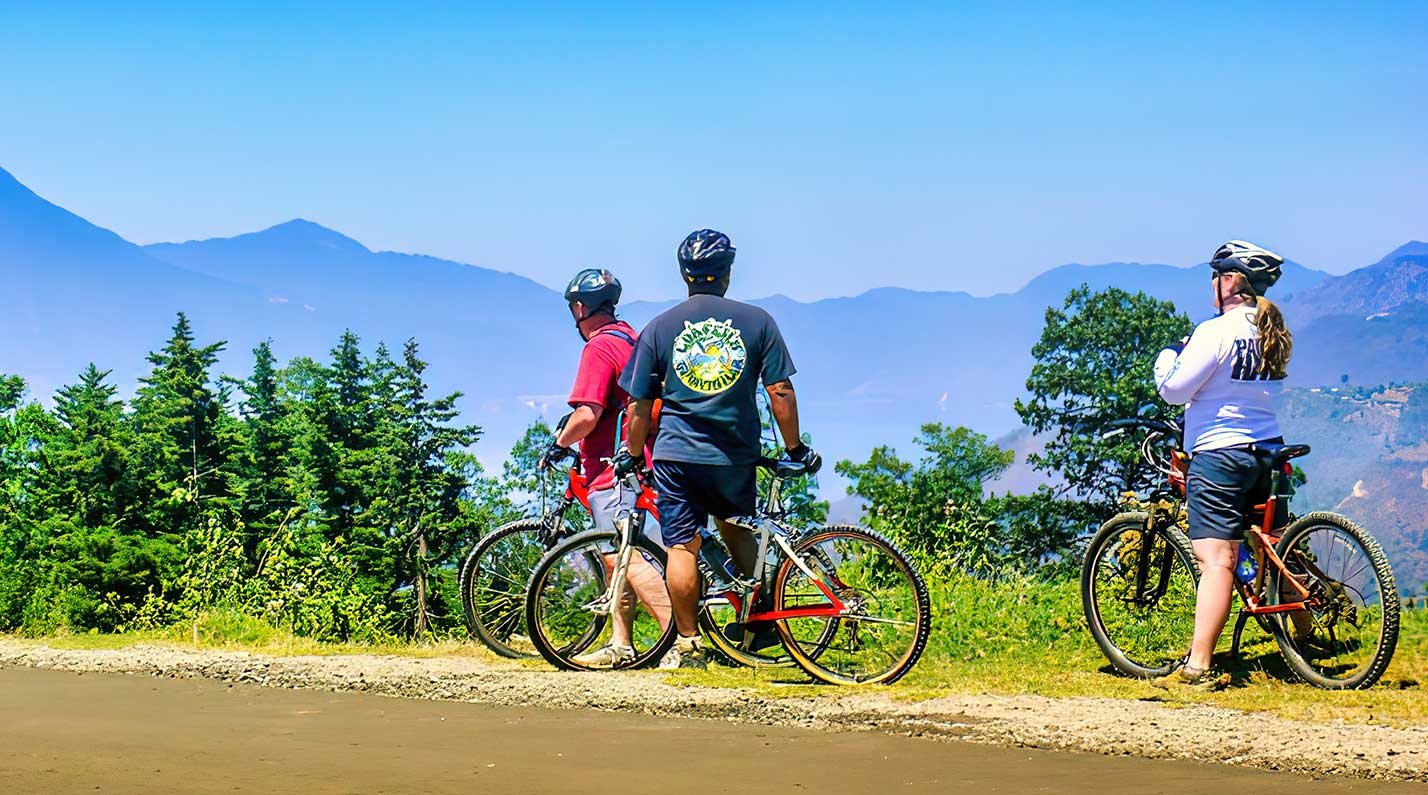 Adventurer Guatemala
12 Days
Adventure tour designed for People passionate about active travel who love the outdoors & enjoy adventure vacations.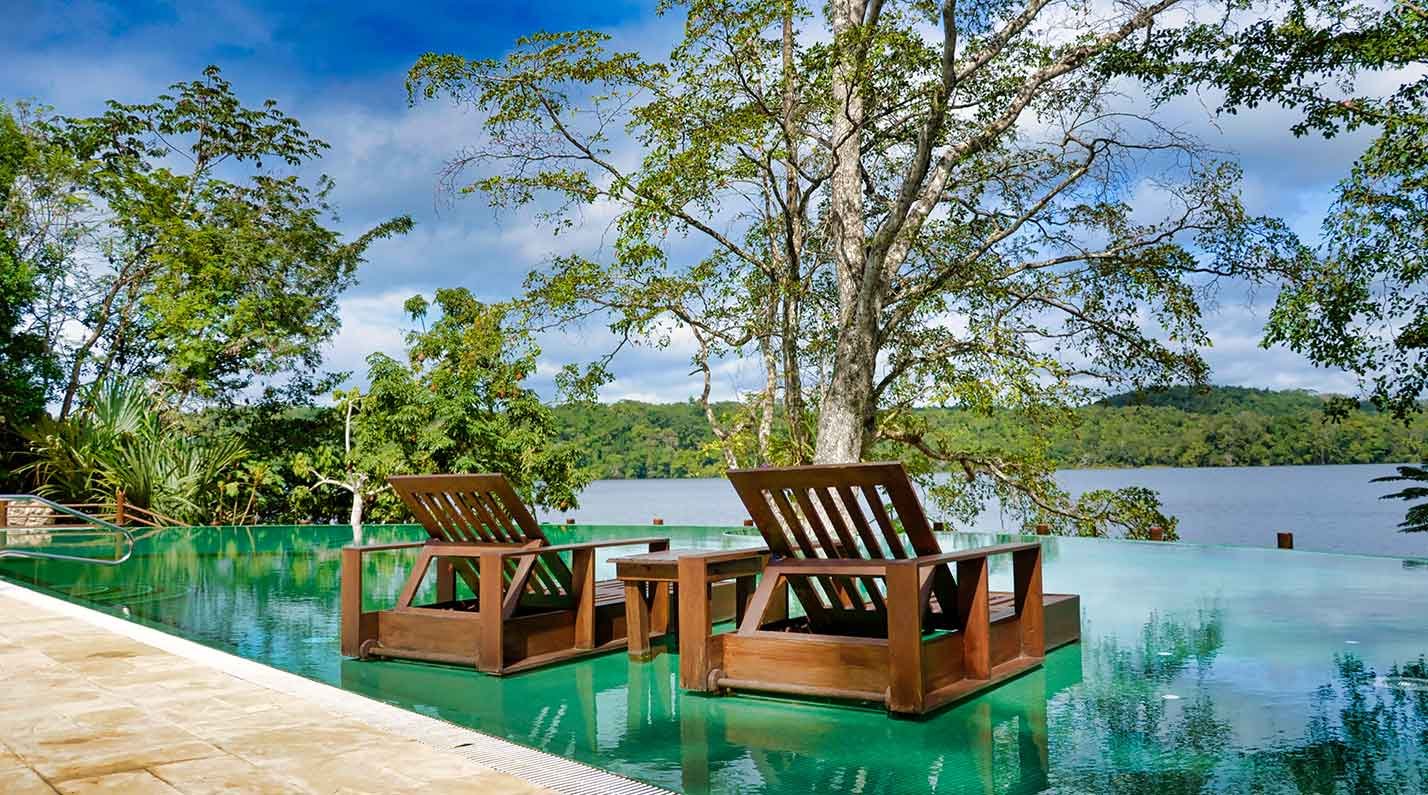 Guatemala Luxury Travel
8 Days
Go to the next level in a  Luxury Adventure. Local scholars and insiders will take you through the most inspired destinations.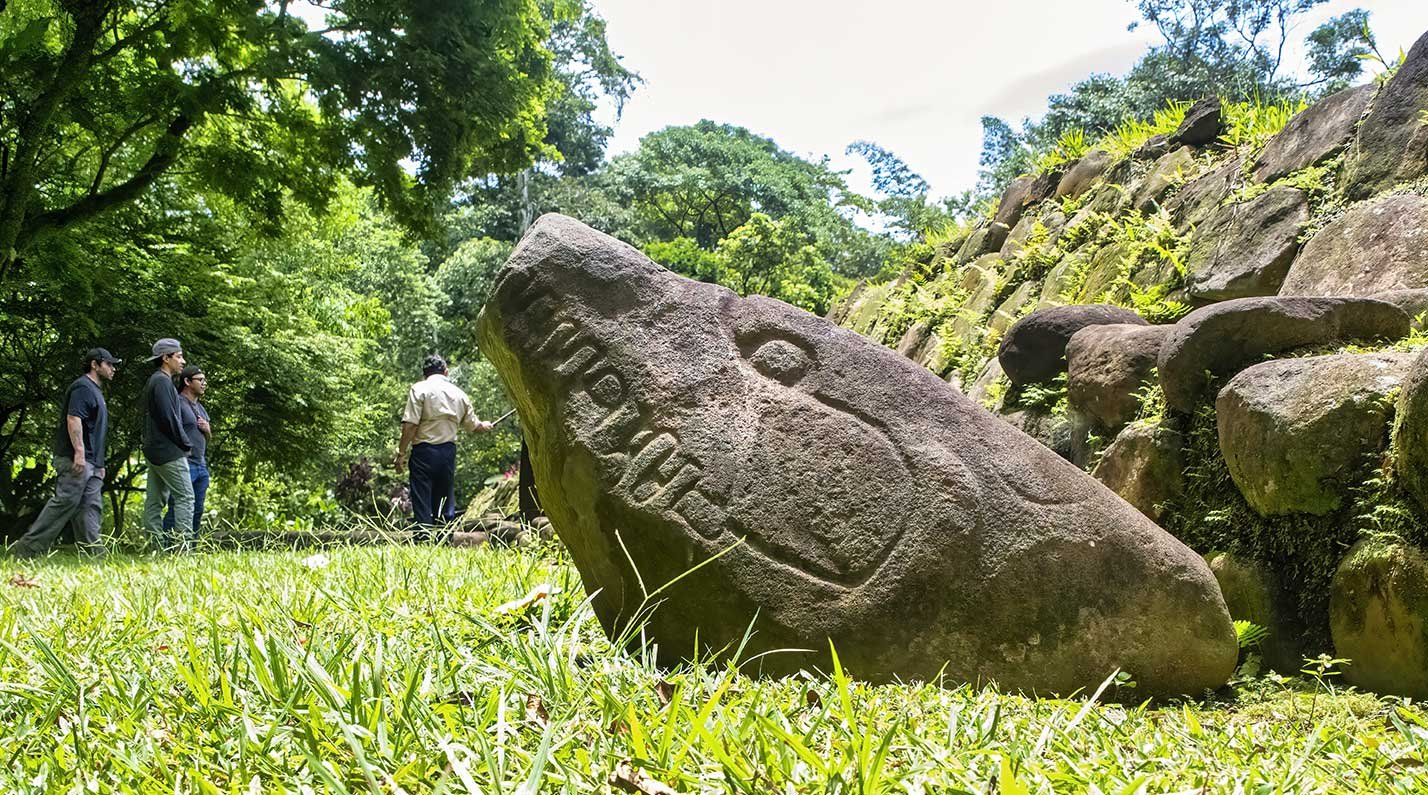 Maya Wonders
13 Days
Maya Wonders Archaeological Tour: Archaeology tour to explore & learn about the ancient cultures that thrived in the Mayan World.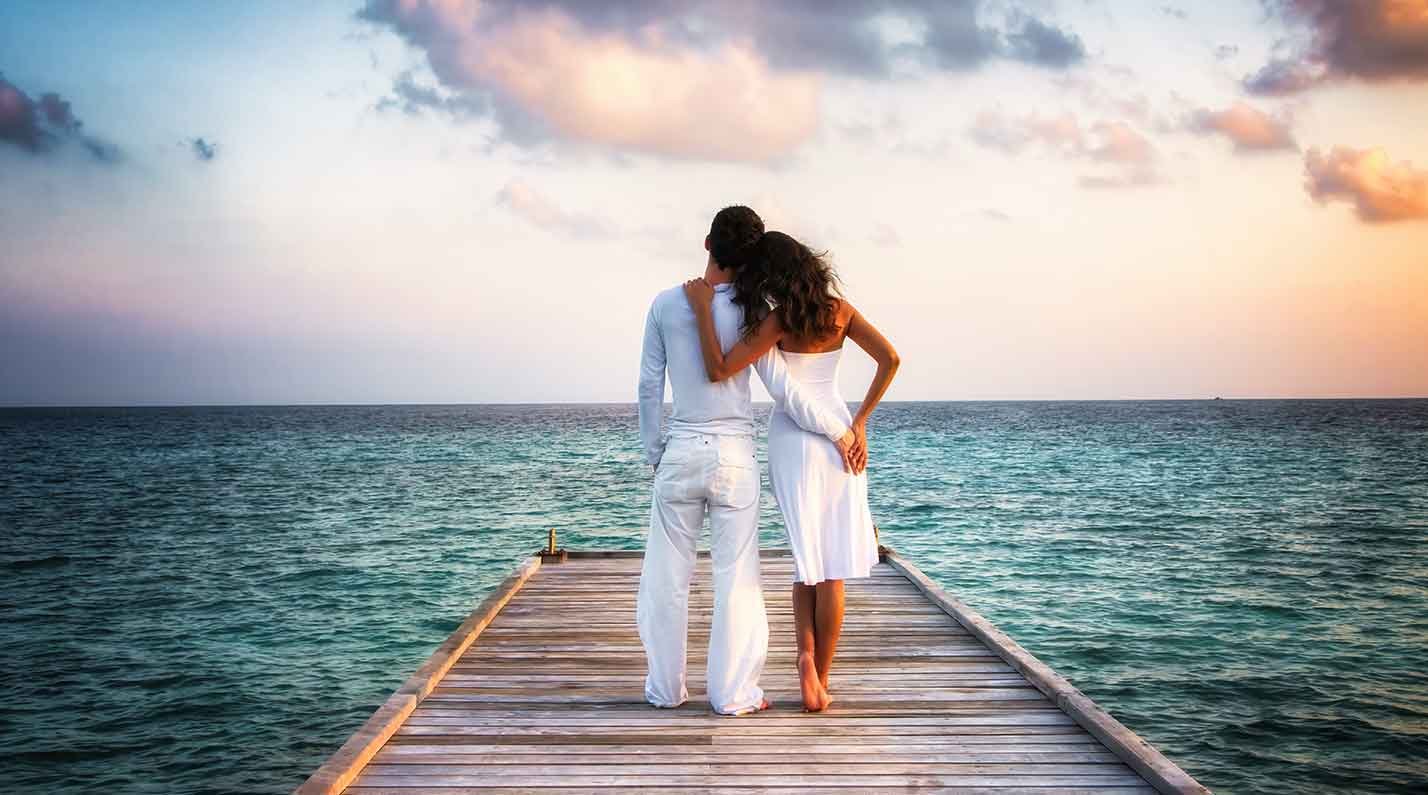 Honeymoon Guatemala
9 Days
A perfect escape for a romantic rendezvous. The Maya world is a fantastic destination for a romantic getaway.
Wellness Travel Guatemala
10 Days
Tours in Guatemala to reconnect, relax, de-stress and experience exceptional cultures and vacation spots.