Yaxha – Nakum Jungle Tour
2 days-1 nights
This fantastic adventure starts with visiting the third largest Maya City after El Mirador and Tikal, Yaxha, located on a lake with the same name.
The site holds about 500 excavated structures connected by causeways and trails under a green tropical forest. In 2006, Survivor Guatemala, one of the well-known survival contests, was held at this archaeological site.
Then we continue to Nakum, located 17 km (11 miles) north of Yaxha.  Nakum´s visible architecture is the main attraction of this Maya site, surrounded by dense tropical forest. Here you will find the best-preserved and restored crest structure (above the temples) outside of what you can see in Tikal.
Highlights
Highlights: Yaxha – Nakum Archaeological sites
Difficulty: Moderate
Pick up / Drop off locations: Flores island
Activities: Archaeology – Scenic views – Birdwatching – Hikes – Nature
Group size: Minimum 2
You will visit: Yaxha – Nakum
Holiday Type: Community Jungle Tour
Trip Style: Couples – Small Groups – Fit's
Comfort level: Standard
Transportation: Minibus
Physical demand: The Trip may include activities like walks and hikes
Includes:
Round Trip Transportation from Flores to Yaxha
1 night of lodging in campsite  (includes hammocks, mosquito nets, and blankets)
All meals (1 breakfast, 2 lunches, 1 dinner, purified water)
Trip according to the program
The local tour guide, support during the whole journey (Spanish speaking only)
Horses to carry the stuff (From Yaxha to Nakum)
Entrances fees to the archaeological sites
First aid kit
Not Included:
Services not mentioned in the final itinerary
Gratuities
Horse to ride
Book This Tour
US.$. 345.00 P/P
Day 1: Flores  – Yaxha – Nakum
Departure time: 8:00 a. m.  We will pick you up at your hotel.
Arrival at Yaxhá National Park: 9:00 a.m. (80 km away from Flores)
Jungle walk to Nakum: You will be led by a local guide expert in Flora and Fauna. The walk is 17 km far, i.e., 4 hours to the Nakum site.
Country style lunch: We will have lunch on the way to Nakum.
Prepare Camp: After lunch, we will set up our hammocks and camp to rest for a little while.
Surrounding exploration: Before sunset, we will visit the archeological site of Nakum.
Dinner: Will be served at the Nakum campsite.
Good night.
Day 2: Nakum  – Yaxha – Flores
Jungle morning wake-up call.
Breakfast: will be served at the Nakum site.
After breakfast, you will start your walk back to Yaxhá National Park.
Lunch will be served at the shore of the lake Yaxhá.
After lunch, time to explore the archaeological site and see the sunset from the top of temple 216.
Return to your hotel: After sunset, you will board the minibus and head back to your hotel in Flores or Santa Elena.
PERSONAL RECOMMENDED EQUIPMENT:
We suggest the following list of the equipment that in our opinion works best on our trips. However, it is not mandatory or exhaustive, so we encourage you to make all kinds of suggestions and queries, we remain at your entire disposal to listen to them.
Small Backpack with:
Comfortable Long Pants (quick dry)
Comfortable Shorts (quick dry)
Long-sleeved Shirts (quick-dry)
Lightweight Raincoat
Fleece Jackets
Cap or Hat
Hiking boots (if you plan to bring a new shoes, we recommend that you wear them at least a week before the start of the trip, to get used to them)
Flip Flops
Binoculars
Flashlight and extra batteries
Portable Power bank (solar is better)
Insect Repellent
Prescription or daily use medications
Personal Items
Small Towel
Utility Knife
Canteen
Do not hesitate to give us a call. We are happy to talk to you.
US: (305) 395 3935
GT: (502) 7832 2742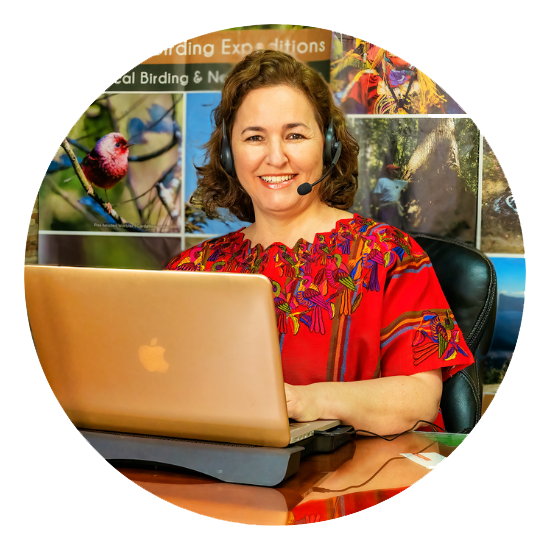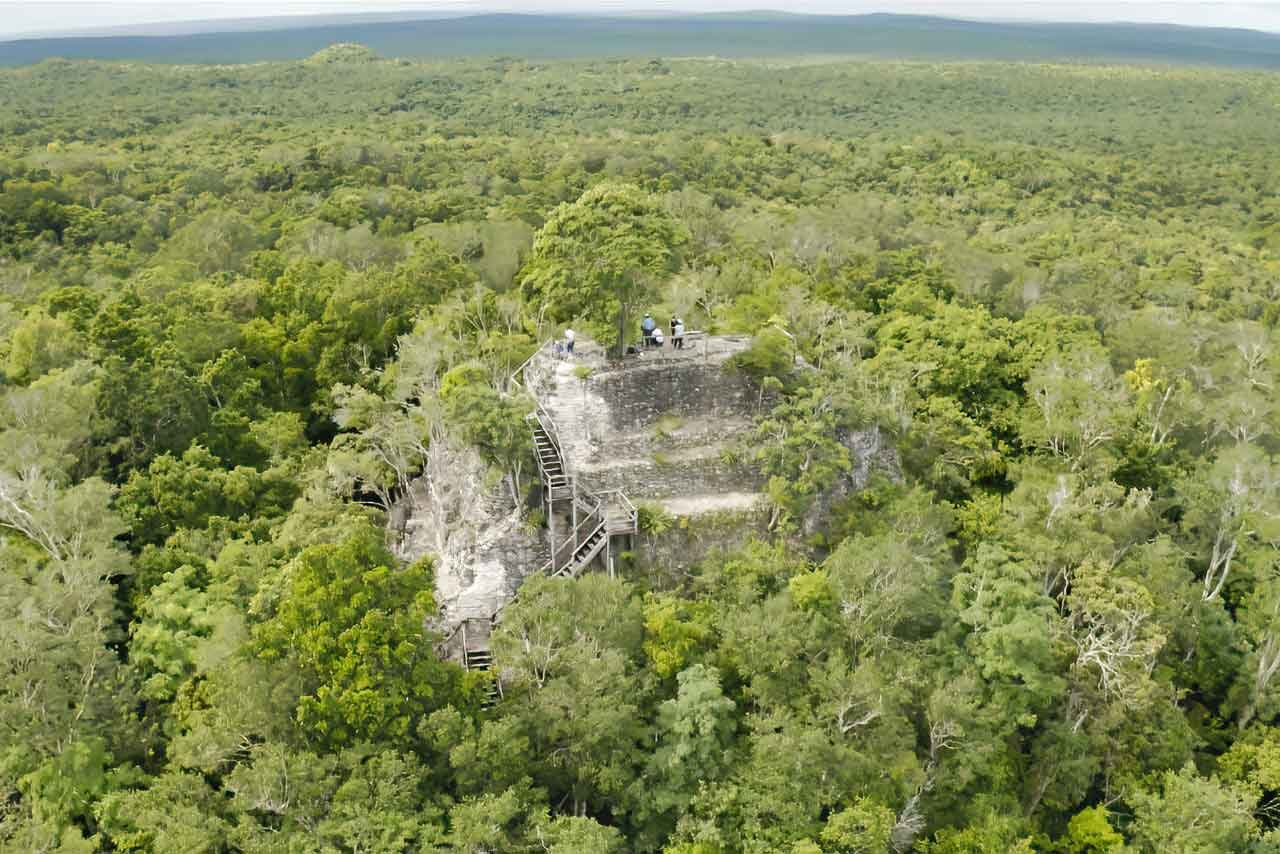 El Mirador Jungle Trek
From US.$.445.00 P/P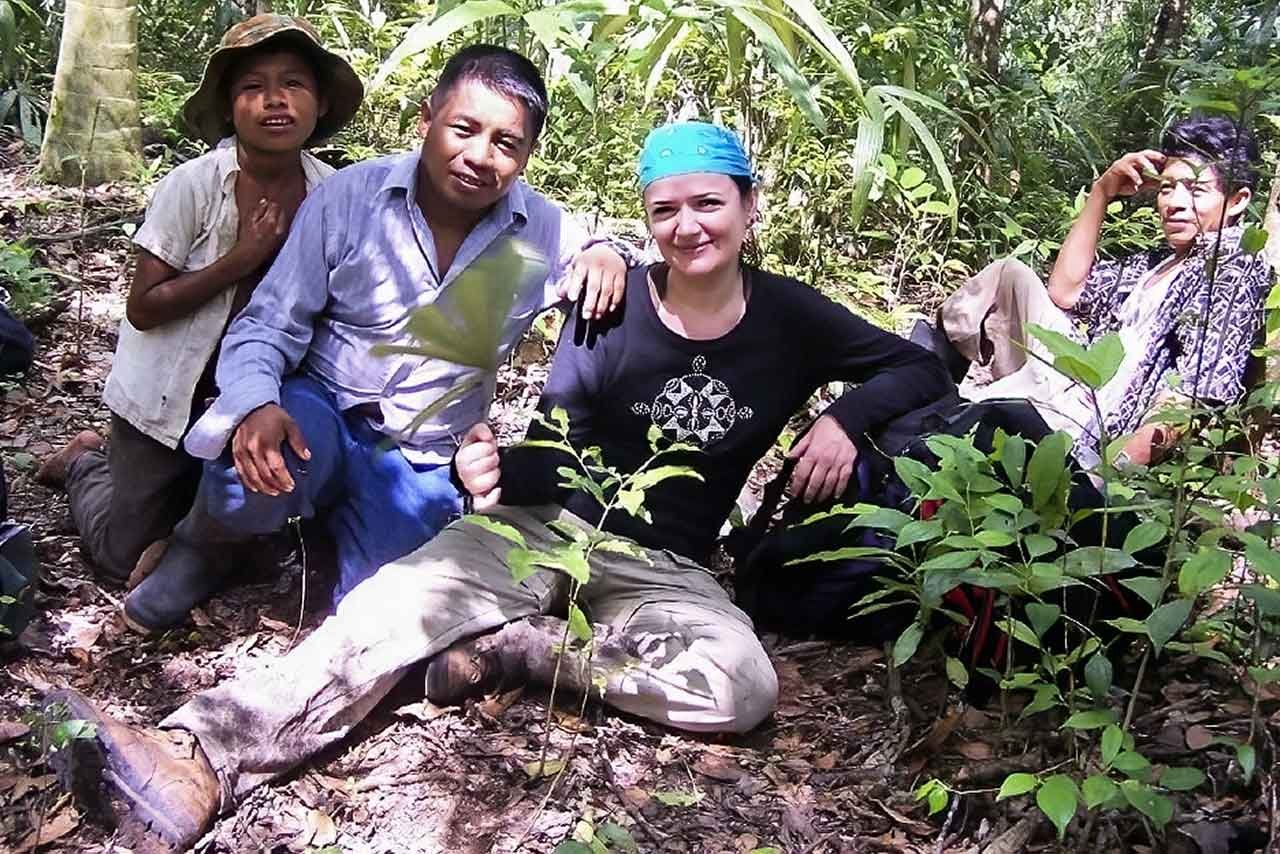 El Zotz - Tikal
From US.$.345.00 P/P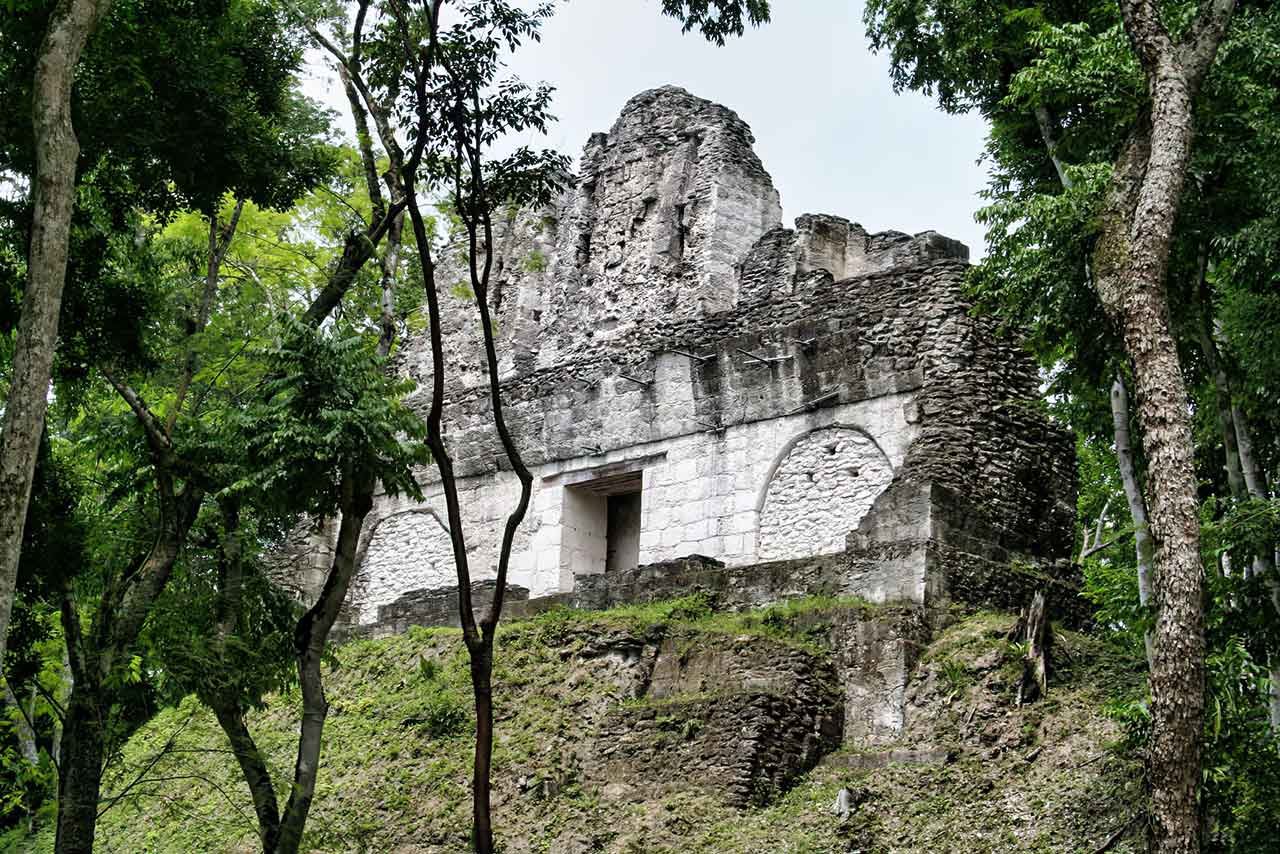 Yaxha - Nakun - Tikal
From US.$.475.00 P/P
Yaxha - Nakun
From US.$.345.00 P/P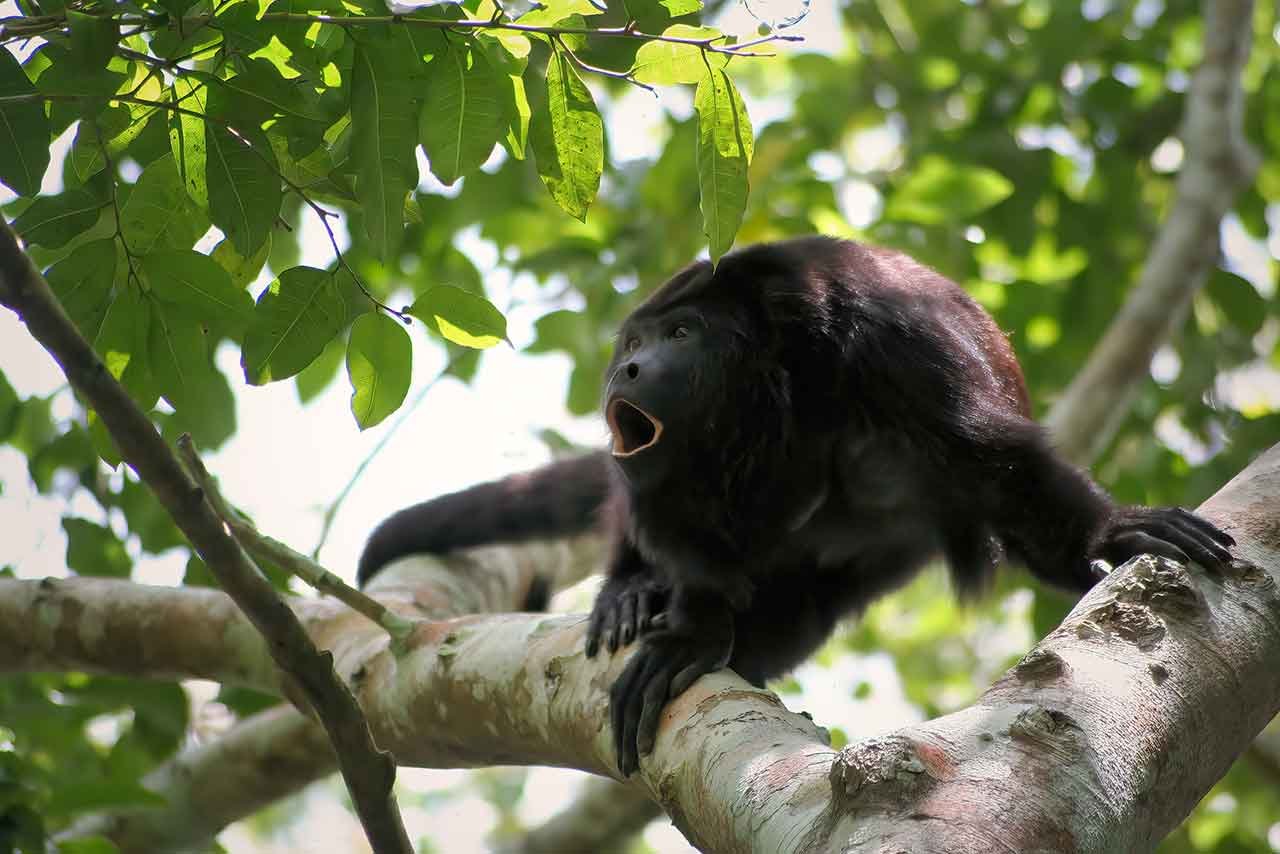 Las Guacamayas Station
From US.$.525.00 P/P
El Peru Jungle Trek
From US.$.380.00 P/P
Ceibal - Aguateca
From US.$.00.00 P/P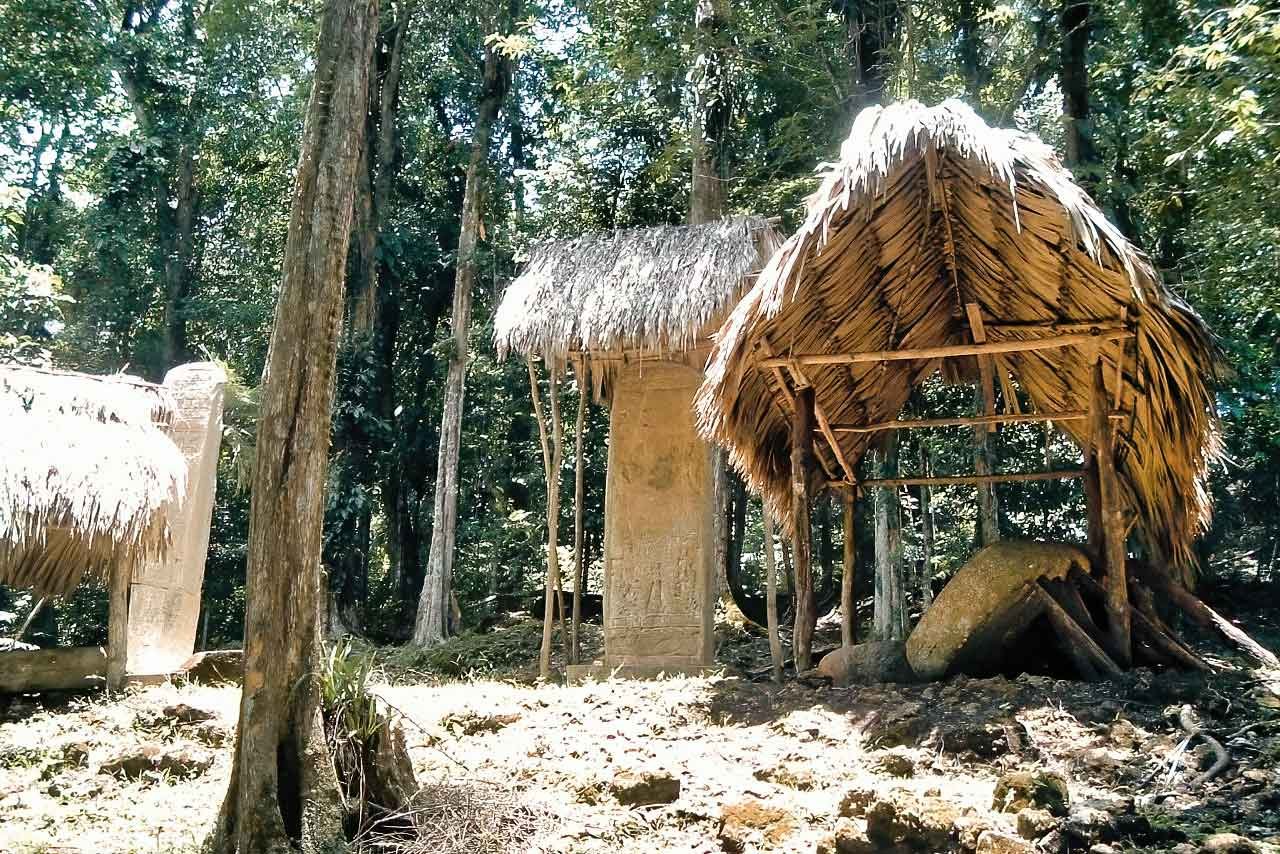 Ceibal-Aguateca-Dos Pilas
From US.$.000.00 P/P