Ceibal – Aguateca Jungle Tour
2 Days 1 Night
Ancient Maya Fortress
The presence of many Ceiba trees in the area has given the name "Ceibal" to the site. This ancient Maya city reached its height during the Late Classic Period, between 700 and 900 A.D.
At this archaeological site, you may observe a great variety of Maya stelae and two structures that have been restored. One is a pyramidal temple, where 4 stelae are set according to the cardinal points.
One of them shows the Lord of Ceibal taking the throne in the presence of the governors of great Maya Cities, like Tikal, Calakmul, and Ucanal.
This is an event of great interest. The archaeological evidence shows that Tikal and Calakmul were rival cities during the Classic Period.
The stelae are one of the main attractions, as they are the finest and best conserved from the Late Classic Period in the Maya World.
Aguateca is a Mayan city from the Late Classic Period. The site is located in the upper part of the Petexbatun slope, at a strategic point protected by ravines and cliffs that complicated the access and protected it from invasions and attacks.
The city has more than 700 buildings, and 11 of them have currently been restored. In Aguateca, you can observe an artificial rock bridge crossing the natural fissure that divides the site, which remains solid and has been in use since the original occupation of the city
Amid ravines and rainforest stands Aguateca, where there is evidence of surprising abandonment of the city and essential discoveries related to the Maya civilization collapse.
Aguateca has a viewpoint with amazing landscapes over the Petexbatun River and lagoon.
Highlights
Highlights: Ceibl & Aguatecaa archaeological sites
Difficulty: Moderate
Pick up / Drop off locations: Flores island
Activities: Archaeology – Scenic views – Birdwatching – Hikes – Nature
Group size: Minimum 2
You will visit: La Padion River, Ceibal & Aguateca Archaeological Sites.
Holiday Type: Community Jungle Tour
Trip Style: Couples – Small Groups – Fit's
Comfort level: Standard
Transportation: Minibus & Boat
Physical demand: The Trip may include activities like walks, boat rides, and hikes
Includes:
Round trip transportation from Flores to Sayaxche Community
Round trip boat ride from Sayaxche to Ceibal, Aguateca – Sayaxche
1 Night Lodging at the Campsite or basic lodge
All meals (1 breakfast, 2 lunches, 1 dinner, purified water)
Hikes within the archaeological sites, fauna and flora observation, archaeology, cultural trail, landscape observation
Communitarian tour guide
First aid kit
Not Included:
Services not mentioned in the final itinerary
Gratuities
Day 1: Flores to Sayaxche Village – Ceibal – Aguateca
At 8:00 a.m., You will leave Flores towards Sayaxché village, i.e., 1 hour. Then you willl take a boat at La Pasión River for an hour towards El Ceibal.
From the shore of the river, a 45 minutes walk up towards the central plaza of the El Ceibal archaeological site.
Box lunch will be served at El Ceibal.
After lunch, go back to the river, and then you will continue by boat to the Aguateca Camping site.
Dinner will be served at the site.
We will set camp for the night.
Day 2: Aguateca – Flores
Early morning wake-up call and breakfast.
Time to explore the archeological site of Aguateca.
Have lunch at the camping site
You will take the boat back to Sayaxche, then the minibus will return to Flores.
PERSONAL RECOMMENDED EQUIPMENT:
We suggest the following list of the equipment that in our opinion works best on our trips. However, it is not mandatory or exhaustive, so we encourage you to make all kinds of suggestions and queries, we remain at your entire disposal to listen to them.
Small Backpack with:
Comfortable Long Pants (quick dry)
Comfortable Shorts (quick dry)
Long-sleeved Shirts (quick-dry)
Lightweight Raincoat
Fleece Jackets
Cap or Hat
Hiking boots (if you plan to bring a new shoes, we recommend that you wear them at least a week before the start of the trip, to get used to them)
Flip Flops
Binoculars
Flashlight and extra batteries
Portable Power bank (solar is better)
Insect Repellent
Prescription or daily use medications
Personal Items
Small Towel
Utility Knife
Canteen
Do not hesitate to give us a call. We are happy to talk to you.
US: (305) 395 3935
GT: (502) 7832 2742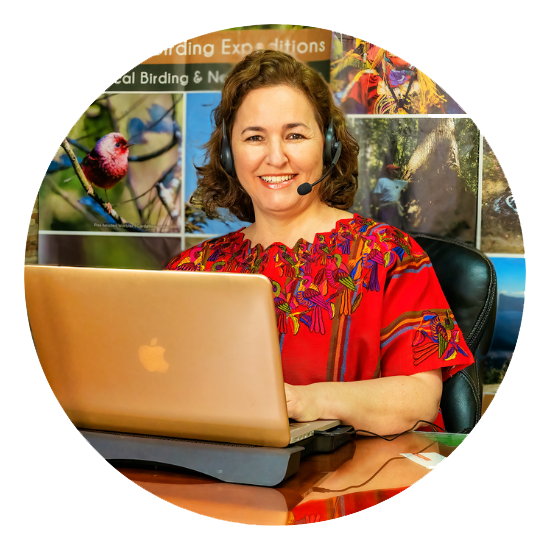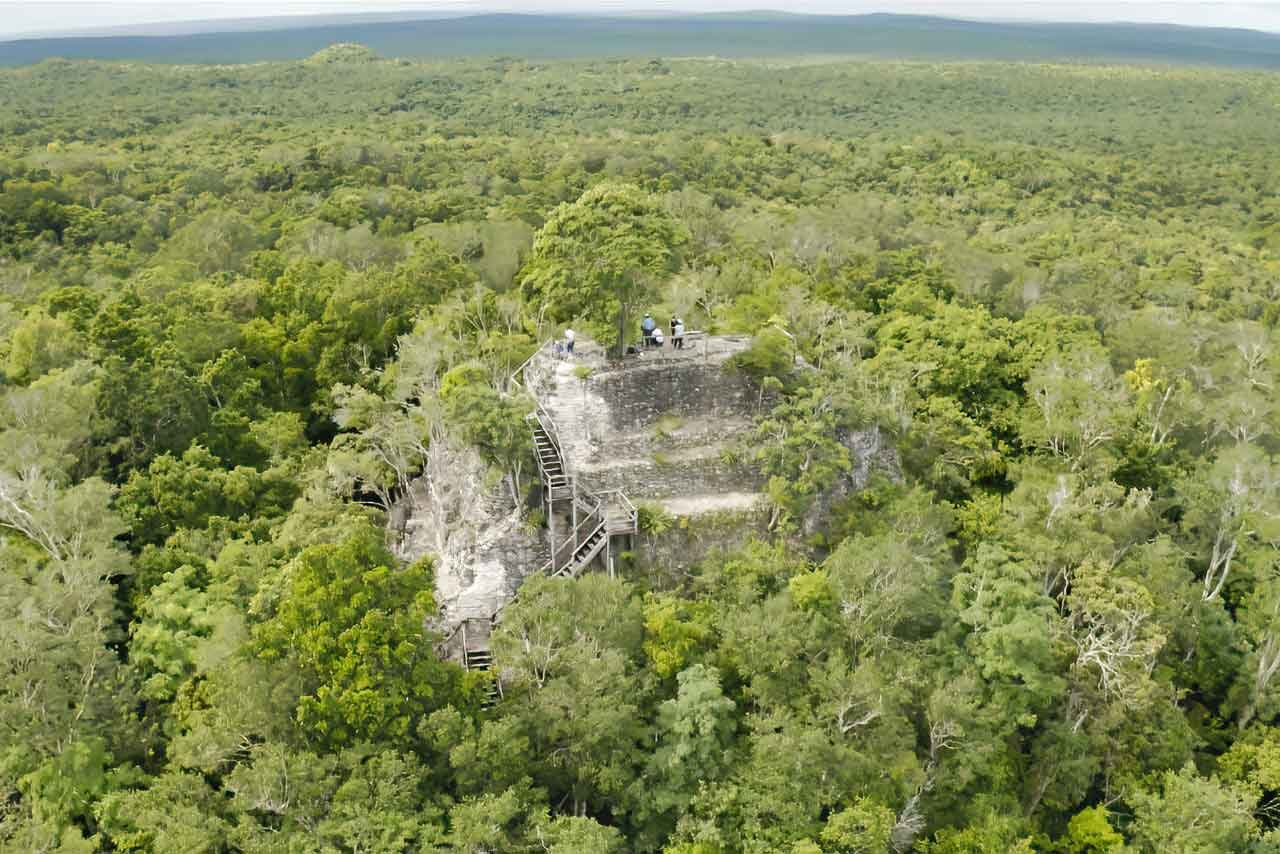 El Mirador Jungle Trek
From US.$.445.00 P/P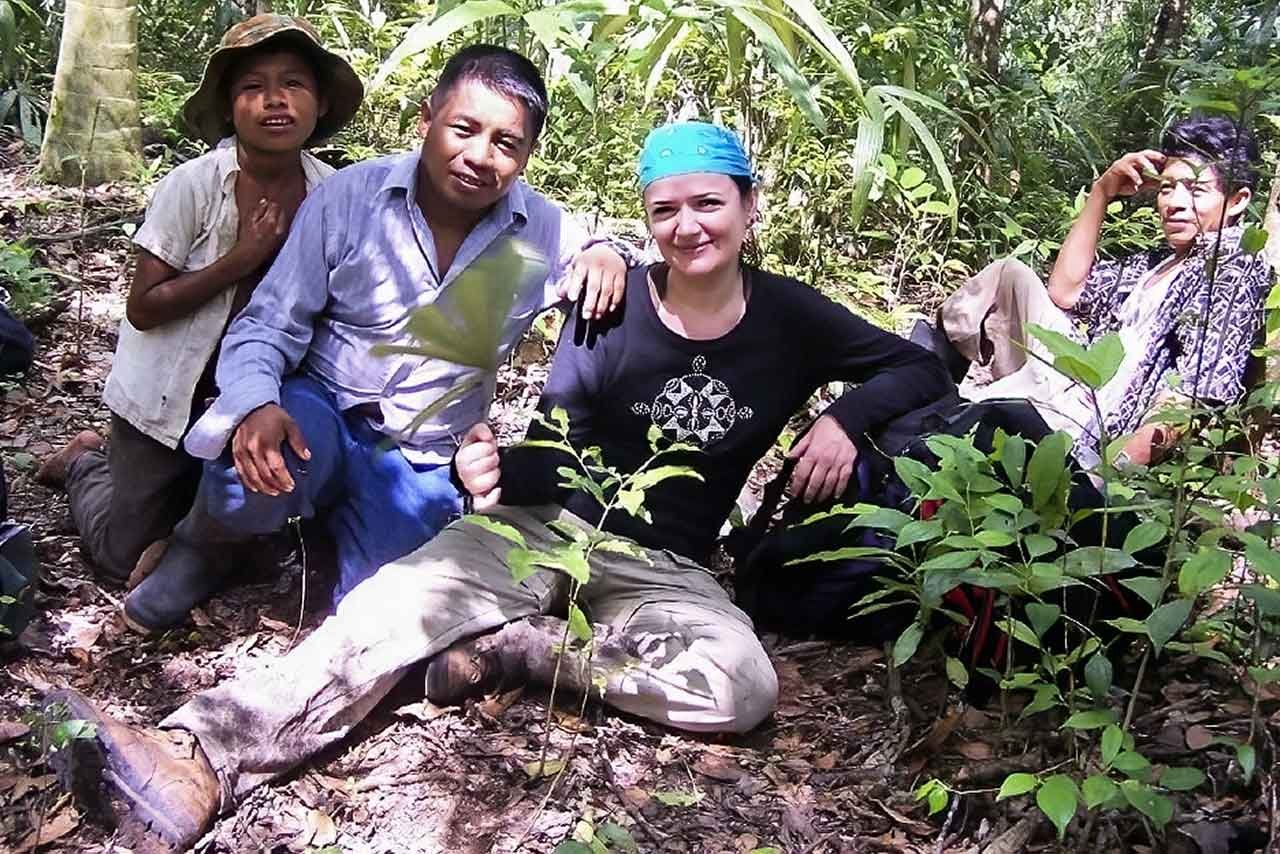 El Zotz - Tikal
From US.$.345.00 P/P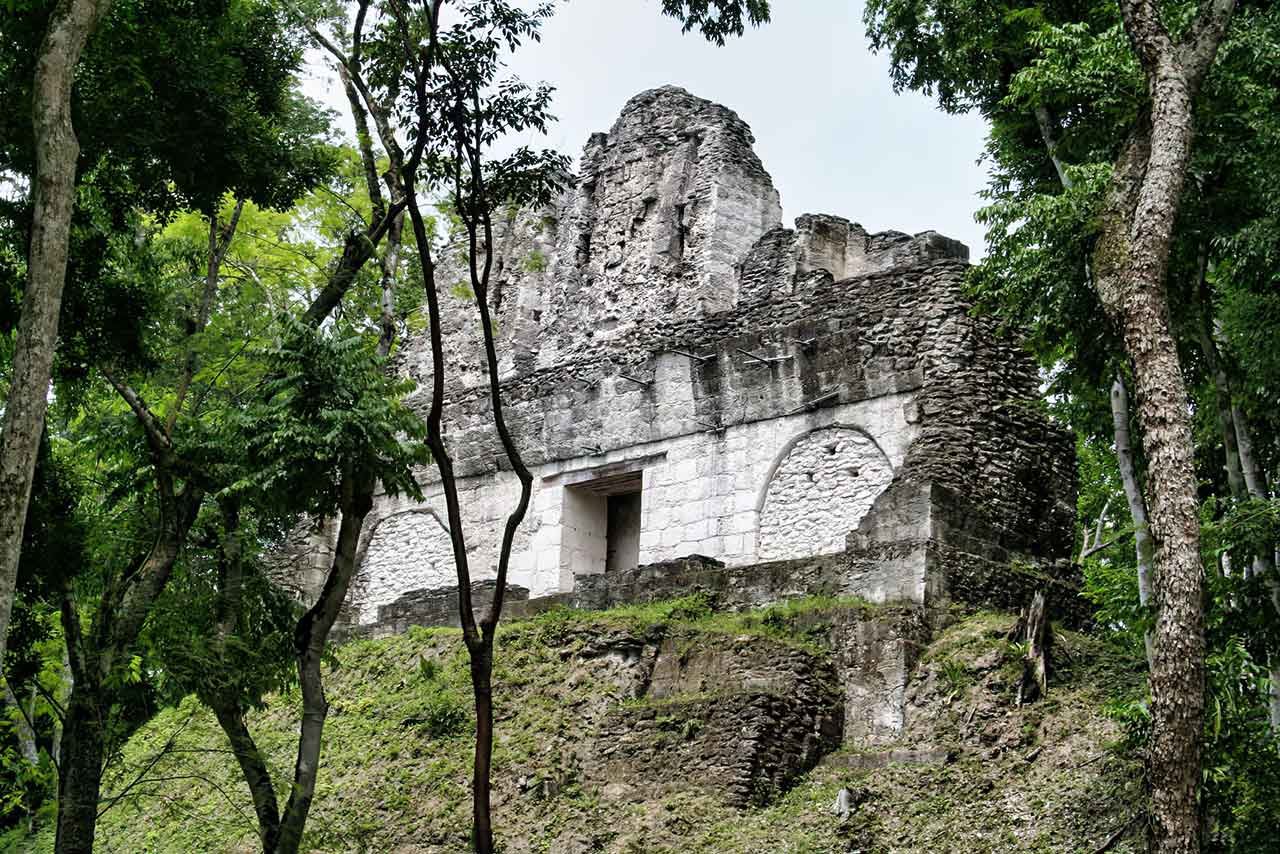 Yaxha - Nakun - Tikal
From US.$.475.00 P/P
Yaxha - Nakun
From US.$.345.00 P/P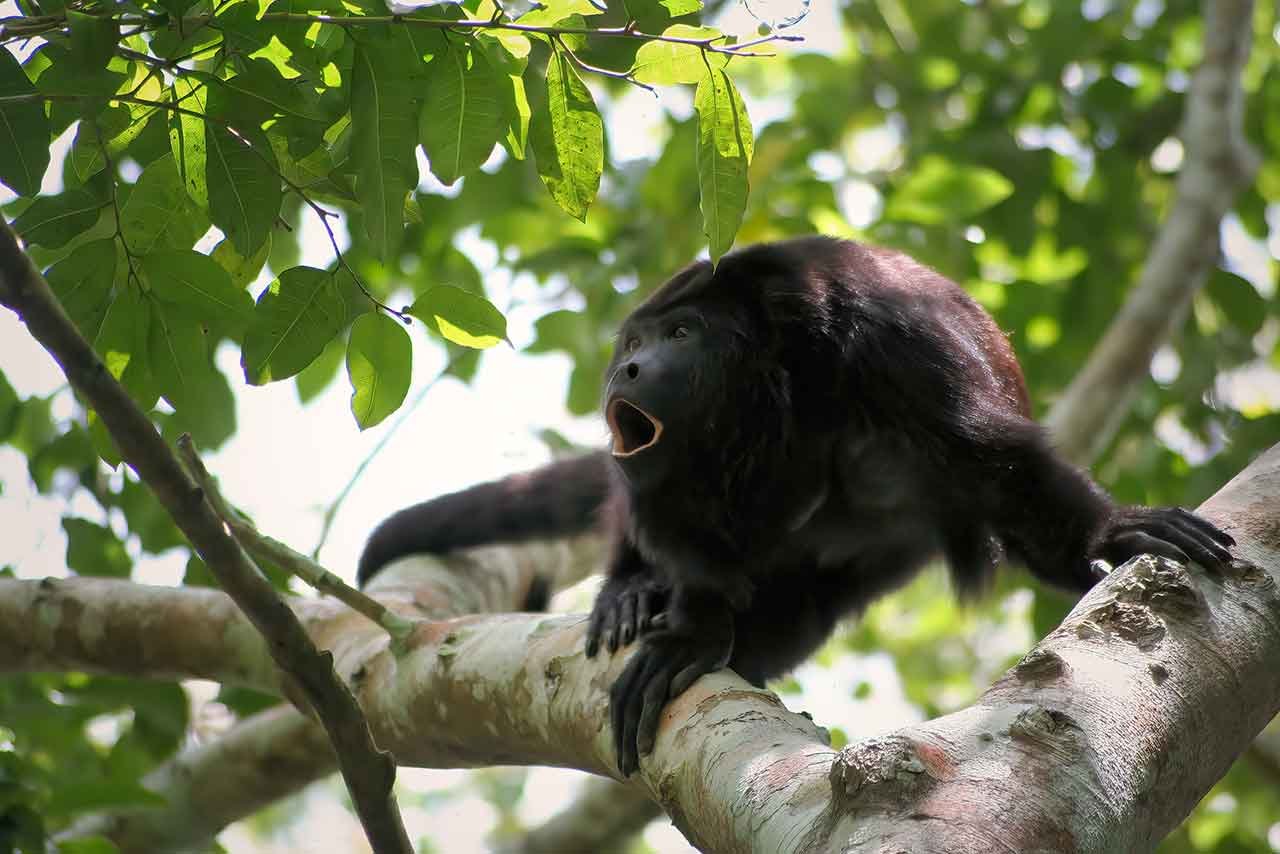 Las Guacamayas Station
From US.$.525.00 P/P
El Peru Jungle Trek
From US.$.380.00 P/P
Ceibal - Aguateca
From US.$.00.00 P/P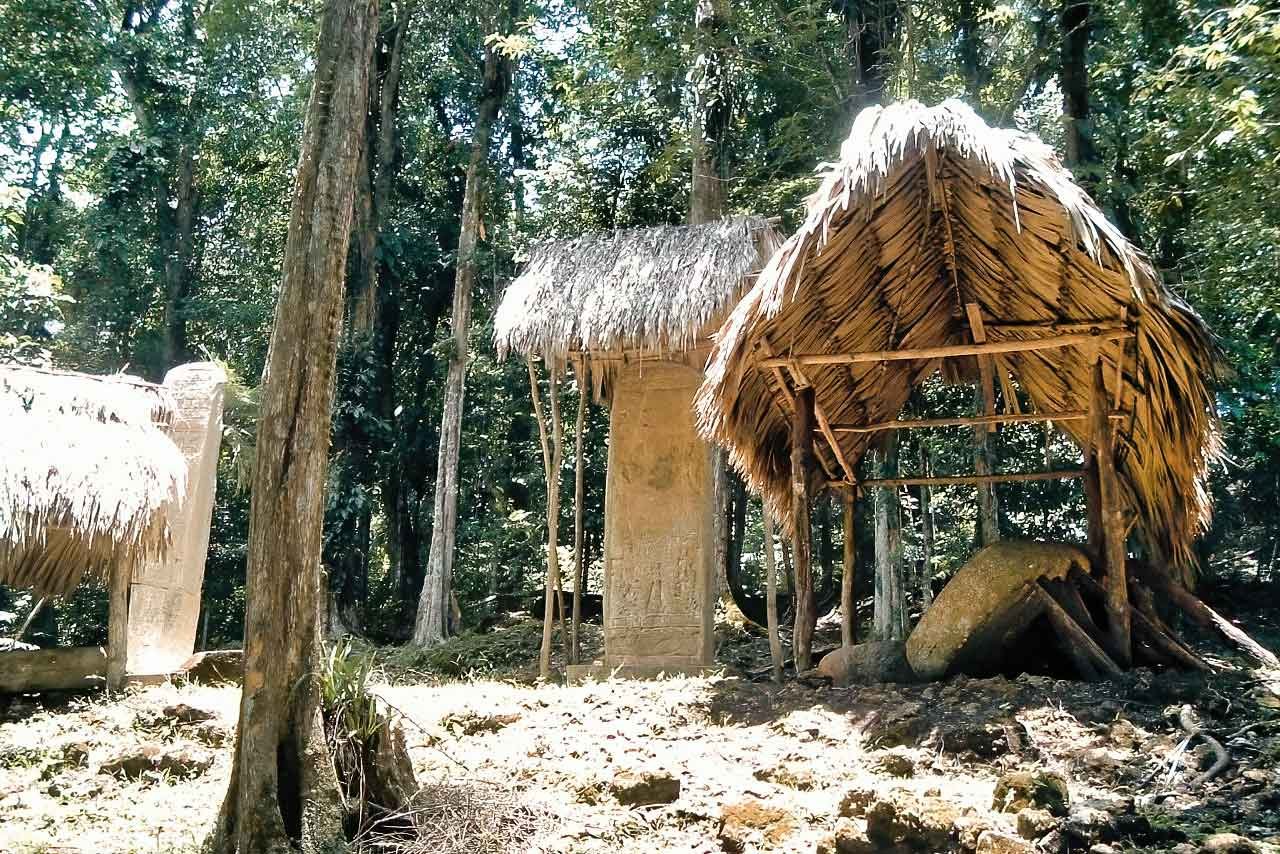 Ceibal-Aguateca-Dos Pilas
From US.$.000.00 P/P