Birding and Landscape | Guatemala Shore Excursion
Birdwatching Shore Trip from Puerto Quetzal Guatemala
This effortless birding shore excursion starts from Puerto quetzal towards Finca La Gracia, a private nature reserve nestled in the Guatemalan Pacific Slope. (1:20 hour Approximately).
This former coffee plantation is located in the middle of the tropical wet forest. It shows a set of different landscapes: second-growth forest, rubber tree plantation, sugar cane, pineapple, and cattle fields that inhabits 182 bird species.
Highlights: Birding Tour – La Gracia Reserve
Activities: Birdwatching & Nature
Difficulty: Easy
Holiday Type: Day Tour
You will visit:  La Gracia Reserve
Trip Style: Couples – Small Groups – Families – Lonely Traveler
Comfort level: Standard
Transportation: Minibus
Length: 1 Day
Physical demand: Trip may include activities like walks
Group size: Minimum 1 – Maximum 20
Departure / Return Location: Puerto Quetzal
Included
Transportation from Puerto Quetzal. (Round trip)
All port fees
Birding Tour
Lunch and Soft Drink
Entrance Fees
Bilingual Professional Tour Guide
Not Included
Gratuity
Other services not mentioned
Departure Time: Based on your cruise ship arrival
After arrival, you will meet our tour guide and driver, that will take you to La Gracia reserve for a birding experience.
This variety of habitats provides excellent opportunities to find a beautiful blend of bird species, some of them restricted to the northern central American pacific coast, like the White-bellied Chachalaca, Blue-tailed Hummingbird, Yellow-naped Parrot, Guatemalan Tyrannulet or Rufous-naped Wren.
This property offers an excellent opportunity to enjoy a birding excursion in Guatemala. A well-connected trails system will take you through the forest and open areas to have a fantastic encounter with colorful tropical birds.
The proximity to Puerto Quetzal port call and easy access make this property an ideal destination for shore trips and excursions in Guatemala.
Some of the birds that you can spot during our shore excursion at Finca La Gracia are:
Rufous-breasted Spinetail, Long-tailed Manakin, Cinnamon Hummingbird, Tody Motmot, Lesson's Motmot, Golden-fronted Woodpecker, White-fronted Parrot, Barred Antshrike, Masked Tityra, White-throated Magpie-Jay, Long-billed Gnatwren, Rufous-and-white Wren, White-breasted Wood-Wren, Yellow-billed Cacique, Rufous-capped Warbler (Chestnut-capped), Yellow-winged Tanager, Squirrel Cuckoo, White-collared Swift, Great Black Hawk, Roadside Hawk, Gray Hawk, Gartered Trogon, Turquoise-browed Motmot, Golden-fronted Woodpecker, Orange-fronted Parakeet, Pacific Parakeet, Spot-breasted Oriole, Altamira Oriole, Red-legged Honeycreeper, Morelet's Seedeater, Black-headed Saltator, Grayish Saltator, and Collared Aracari among other
Do not hesitate to give us a call. We are happy to talk to you.
US: (305) 395 3935
GT: (502) 7832 2742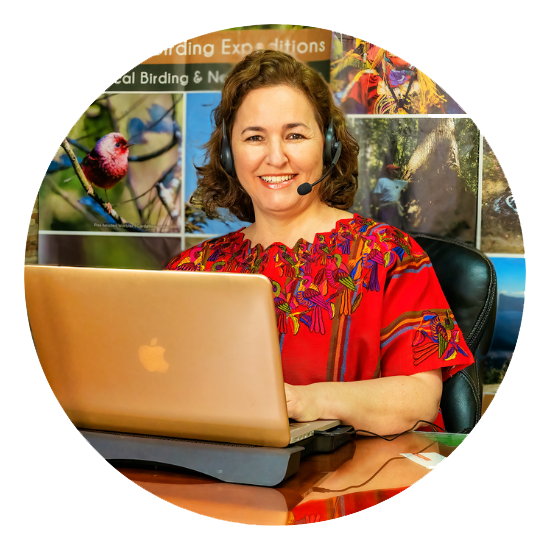 Antigua Coffee & Textiles
1 Day
Explore the natural and cultural aspects of Antigua Guatemala, in our sustainable coffee and textiles tour by visiting two authentic Maya projects.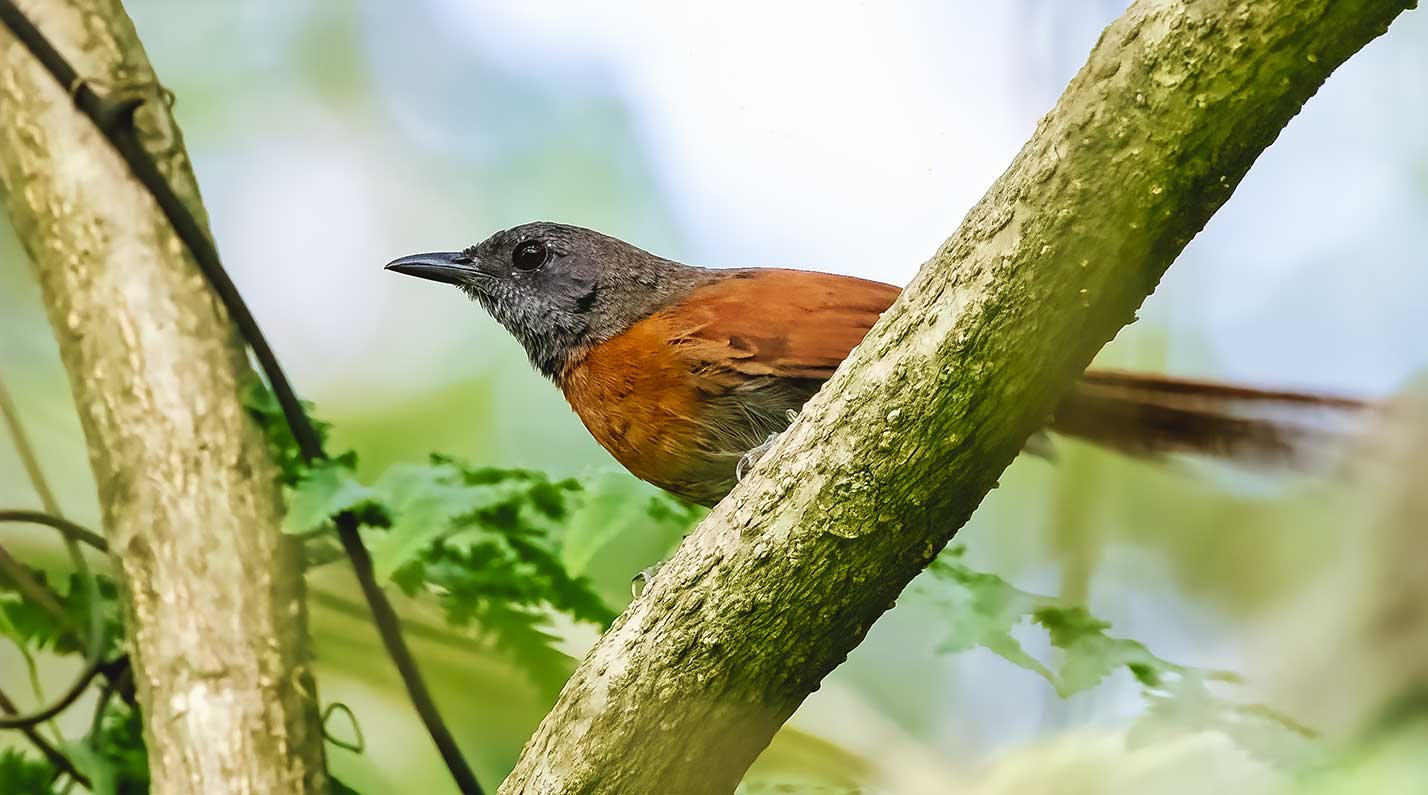 Birding & Landscape
1 Day
This tour provides opportunities to find a blend of bird species, some of them restricted to the northern central American pacific coast.
Discovering Maya Roots
1 Day
Enjoy this effortless shore excursion visiting the villages around Antigua Guatemala; where will learn their history and live culture.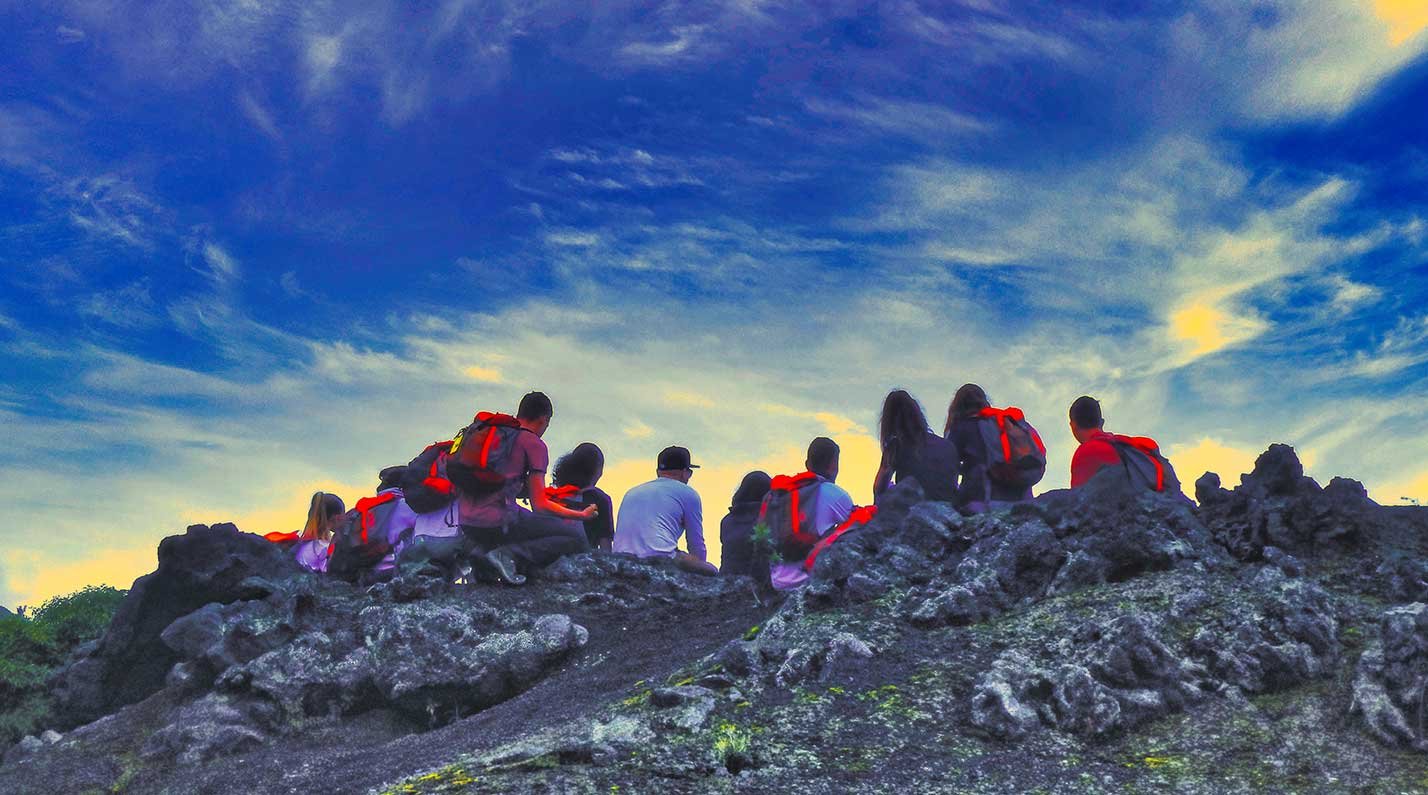 Pacaya Volcano Hike
1 Day
Pacaya Volcano is one of the most recommended volcano hikes due to its easy access and spectacular views of the volcanic chain.
Taste of Guatemala
1 Day
If you are looking for an Authentic culinary experience during your shore trips and tours, you must sign up for this activity.
Guatemala's Hummingbirds
1 Day
The Hummingbird Experience: A birding shore trip from Puerto Quetzal to discover the hummingbirds of Guatemala.