The Birds of Guatemala Lowlands | Birding Tour Package

9 Days Guatemala Birding Itinerary
This birding tour package is a 9-day expedition through the Maya Lowlands of Guatemala, visiting interesting destinations located within the province of Peten.
During this birding tour, you will visit Las Guacamayas Station, located on the banks of the San Pedro River within the most extensive wetlands in Central America. This vital wildlife refuge is part of the Laguna del Tigre park.
Also, you will go to Tikal National Park, a UNESCO world heritage site declared due to the importance of its natural and cultural resources. The park is home to more than 400 birds, two species of monkeys, the howler and the spider, and much more.
In addition to the natural experience, you will enjoy the visit to the capital of the Mayan world, where you will discover the enigmatic history of the Mayan civilization.
Highlights
Highlights: Agami Heron | Orange – breasted Falcon | Ocellated Turkey| Yucatan Flycatcher | Ornate Hawk-Eagle | Rose-throated Tanager|Rose-throated Tanager | Great Curassow | Mealy Parrot | Slaty-tailed Trogon
Activities: Birding – Photography
Difficulty: Moderate
Holiday Type: Birding Expedition
You will visit: Guatemala
Trip Style: Couples – Small Groups – Couples – FIT's
Comfort level: Standard
Transportation: Minibus / Boat
Length: 9Days / 8Nights
Physical demand: The trip may include activities like walks and boat rides
Itinerary

    Day 1: Arrival – Flight to Flores
    Day 2: Las Guacamayas Biological Station
    Day 3: El Peru Park and Las Guacamayas Biological Station
    Day 4: Las Guacamayas – Tikal National Park
    Day 5: Tikal Full day
    Day 6: Yaxha National Park – Guatemala City – Antigua Guatemala
    Day 7: Antigua Guatemala
    Day 8: Tecpan & Iximche Archaeological Site
    Day 9: Back Home
[contact-form-7 404 "Not Found"]
Day 1: Flight to Flores
17:15 HRS. Domestic flight from Guatemala City to Flores
18:00 HRS. Meet & greet at Flores airport and transfer to your hotel (15 minutes)
Dinner and lodging at Hotel in Flores
Note: You should arrive at Guatemala International Airport no later than 14:00 hrs. to take a domestic flight to Flores at 17:15 hrs.
Day 2: Las Guacamayas Biological Station
Enjoy this fascinating birding tour in the Scarlet macaw´s sanctuary and prepare to discover the natural world of more than 260 species of resident birds. With abundant wildlife such as spider monkeys and howler monkeys (saraguate), occasionally tapirs, crocodiles, and a great variety of birds, we can mention the scarlet macaw, toucans, blue herons, parakeets, and many more.
6:00 am. Leave from Flores and then continue for a trip of approximately 3 – 6 hrs. The whole road proposes an excellent birding opportunity. Here you can watch some birds in open areas, secondary forests, and ponds, such as Flycatchers, Hawks, Herons, and Kingfishers.
Arrive in the community of Paso Caballos. Here you will board a boat that will carry us through the San Pedro River towards Las Guacamayas Biological Station (aprox.20 minutes).
Birding on the route, we can find species such as Herons, Kingfishers, Limpkin, Parrots, Grey-necked Wood-rail, Northern Jacana, and many more.
On your arrival, you will be received by the EBG staff.
Lunch and afternoon birding tour around the base station ending at Las Guacamayas lookout.
Dinner and lodging at las Guacamayas Biological Station
Day 3: El Peru Archaeological Site
6:00 am. Time for breakfast. Then you will board a boat for a birding tour through the San Pedro River and then the archaeological site of El Peru. Here you will visit the most important nesting area of the scarlet macaw (Ara Macaw) in Guatemala. You can find exciting species such as Ocellated Turkey; Bat Falcon; Scarlet Macaw, Black-and-White Owl; Ornate Hawk-Eagle, Lovely Cotinga, Rose-throated Tanager; Green-backed Sparrow, among others.
Note: Scarlet Macaws are possible to spot from February to May
Late lunch and rest in the afternoon (Optional artisanal fishing tour in San Pedro River)
Nighttime aquatic excursion: Explores the stream Sacluc. Our experienced guide accompanies us for the nighttime boat tour. With the support of a flashlight, our guide illuminates the nighttime creatures that live here, including the crocodile petenero (Crocodylus moreletii), bats, birds, and more.
Dinner and Lodging at Las Gucamayas Biological Station
Day 4: Las Guacamayas / Tikal National Park
5:00 am. Time for a coffee and birding tour through the biological station
Breakfast and transfer from EBG to Tikal National Park
Lunch in El Remate and then continue to Tikal National park for a Sunset Birding tour
Dinner and lodging at Tikal National Park
Day 5: Tikal National Park
Early birdwatching Tour within Tikal National Park, Tikal is part of the nucleus areas of the Maya Biosphere Reserve, with a high level of conservation activities and research.
The monuments, remnants of the ancient Maya culture located in the middle of luscious jungles, are ideal places for birdwatching. Here we will find interesting species such as Ocellated turkey, orange-breasted falcon, Yucatan Jay, Black Catbird, Rose-throated Tanager, Great Curassow, White-fronted Parrot; Mealy Parrot, Crested Eagle, Slaty-tailed Trogon, Keel-billed Toucan, Chestnut-colored Woodpecker, Sulphur-bellied Flycatcher; White-bellied Wren, Montezuma Oropendola and many hummingbirds among others.
During migratory season flocks of warblers, tanagers and others make this destination a fantastic tropical paradise.
Day 6: Yaxha National Park / Antigua Guatemala
After breakfast, transfer to Yaxha National Park. Then You will start our birding tour through trails and causeways of this fantastic reserve located at the shores of the lake of the same name. The forests inside are exceptionally well-preserved. The Yaxha Lagoon is one of the most important water systems in the Maya Biosphere.
This location in the middle of the tropical rainforest has reported 150 bird species, 40 species of mammals, 14 amphibious, 45 reptiles, and 22 species of fish.
Here we can find species such as Crane Hawk, Pale-billed Woodpecker, Slaty-tailed Trogon, Sulphur-rumped Flycatcher, Brown Jay, Tawny-crowned Greenlet, Blue Bunting, and many more.
Afternoon transfer to Flores Airport in Time to take your domestic flight to Guatemala City
18:30 hrs, flight to Guatemala City
19:30 hrs, meet & greet at the airport and transfer to Antigua Guatemala (1 hour)
Dinner in a local restaurant.
Lodging in Antigua Guatemala.
Day 7: Antigua Guatemala
Early in the morning, transfer to San Cristobal el Alto to start the birding day tour. Breakfast in a local restaurant with stunning views of the volcanoes.
Then continue birdwatching at Finca El Pilar, located 10 minutes away from Antigua. This private area protects habitats ranging from 5000 to 8000 ft elevation, including
Then continue birdwatching at Finca El Pilar, located 10 minutes away from Antigua. This private area protects habitats ranging from 5000 to 8000 ft elevation, including dry forest in the lower altitudes and oak-pine and cloud forest at higher elevations.
Day 8: Tecpan Day Tour
6:00 am. Departure from Antigua Guatemala toward Tecpan area
Breakfast in Tecpan
Bird watching tour in Tecpan Reserve will find interesting endemic species of the North Central American highlands like the Pink-headed Warbler, Blue-throated Motmot, and Rufous-browed Wren.
During the migratory (winter) season, you will find Townsend's, Wilson's, Black-and-White, Red-faced Warblers, and the resident Slate-throated Redstart, Pink-headed Crescent-chested, and Olive Warbler, as well as Hutton's Vireo.
Afternoon tour at Iximche Archaeological site:
Iximché was a Maya Cakchiquel city founded in 1463, less than a century before the arrival of the Spaniards, which played a decisive role in the Spanish conquest of this region of Guatemala. In temperate pine forests, you see the traces of this city.
Even today, its four ceremonial plazas with their temples and ball courts host ceremonies for the Mayan gods.
Day 9: Back Home
Transfer to the airport in time to catch your international flight back home
End of our services.
Do not hesitate to give us a call. We are happy to talk to you.
US: (305) 395 3935
GT: (502) 7832 2742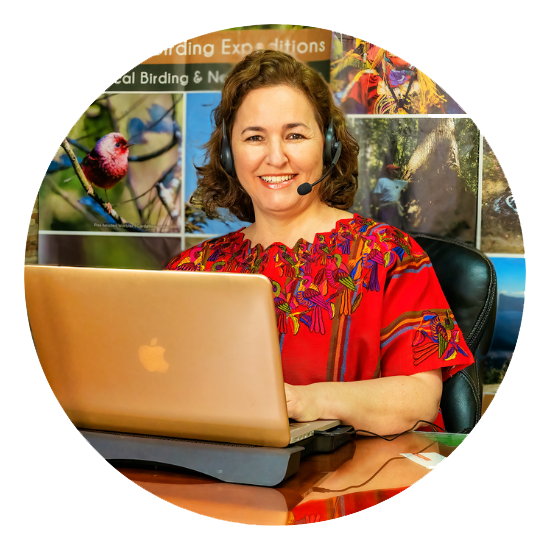 Here you will find travel ideas that you can book as described or propose changes to help us design your perfect itinerary. Feel free to explore our website, call us, write to our email, or request a call from our specialists; we will be more than happy to assist you with any questions. Remember that a well-planned vacation takes time, and you deserve the best.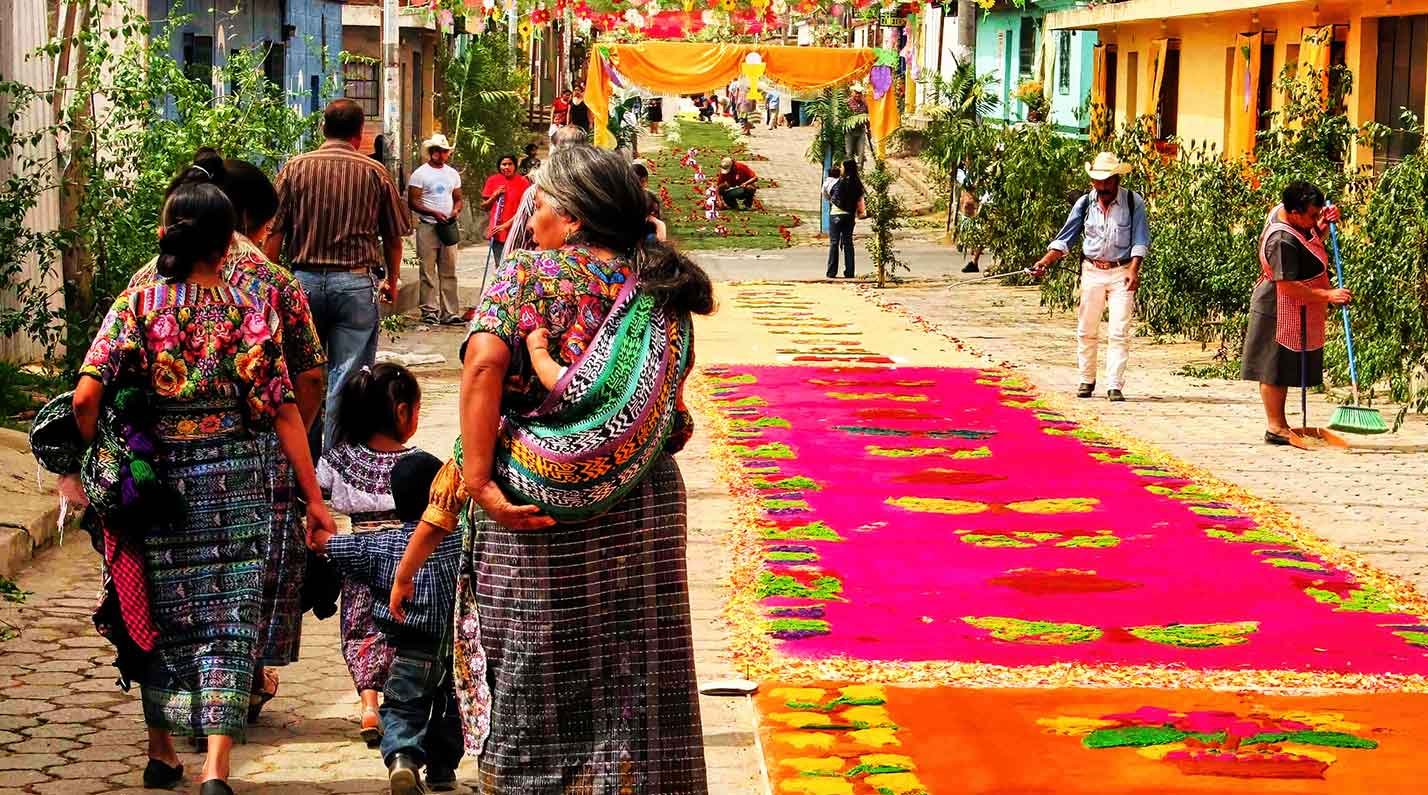 Guatemala Cultural Tour
6 Days
The perfect getaway to explore the living Mayan culture of Guatemala.
Discover the wonder of Antigua, Lake Atitlán and Chichicastenango Market
Guatemala Hihglights
8 Days
Experience Guatemala's top destinations in a creative 8 days vacation package, combining culture, nature, adventure, and archaeology.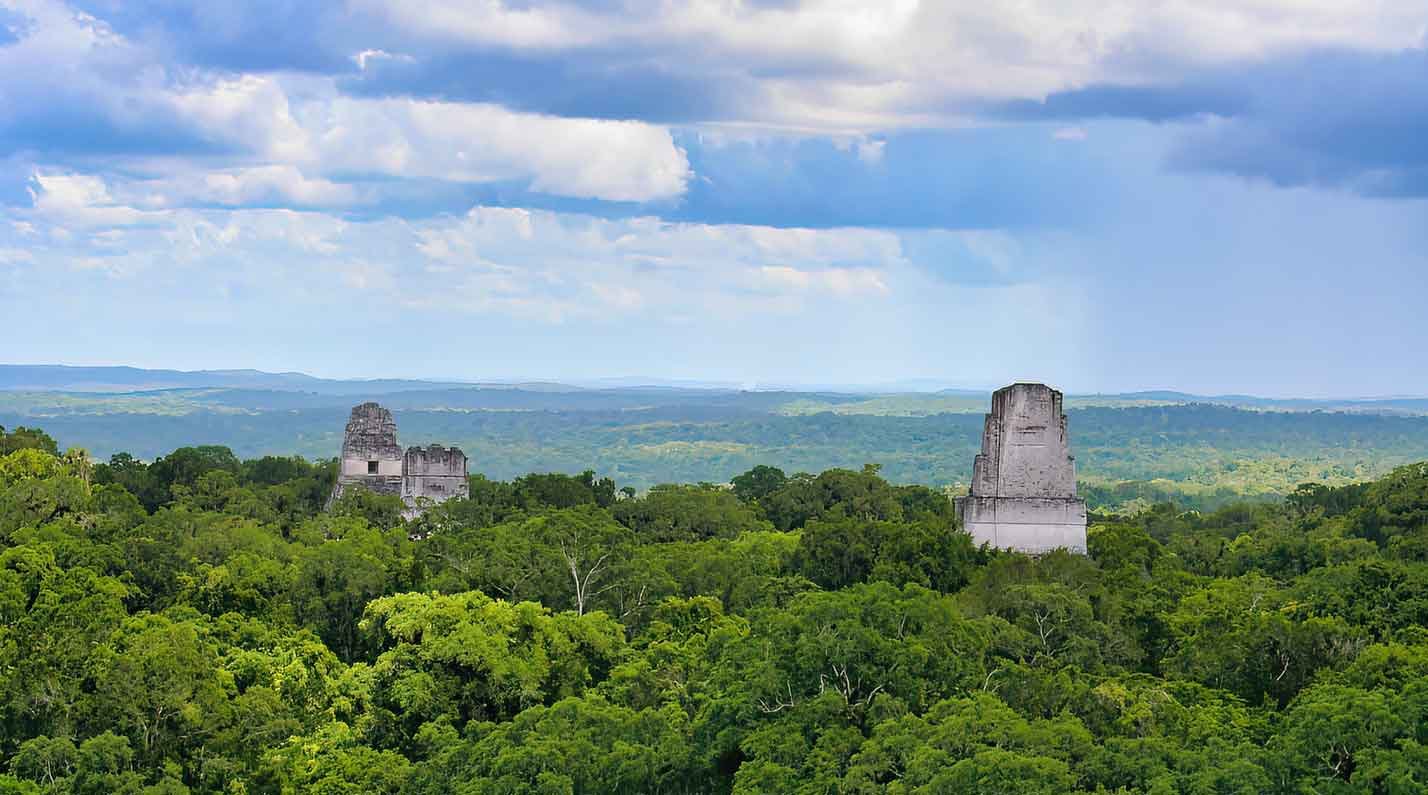 Maya Treasures
11 Days
A cultural experience through incredible colorful landscapes, Maya sites, nature reserves, colonial cities and multicolored villages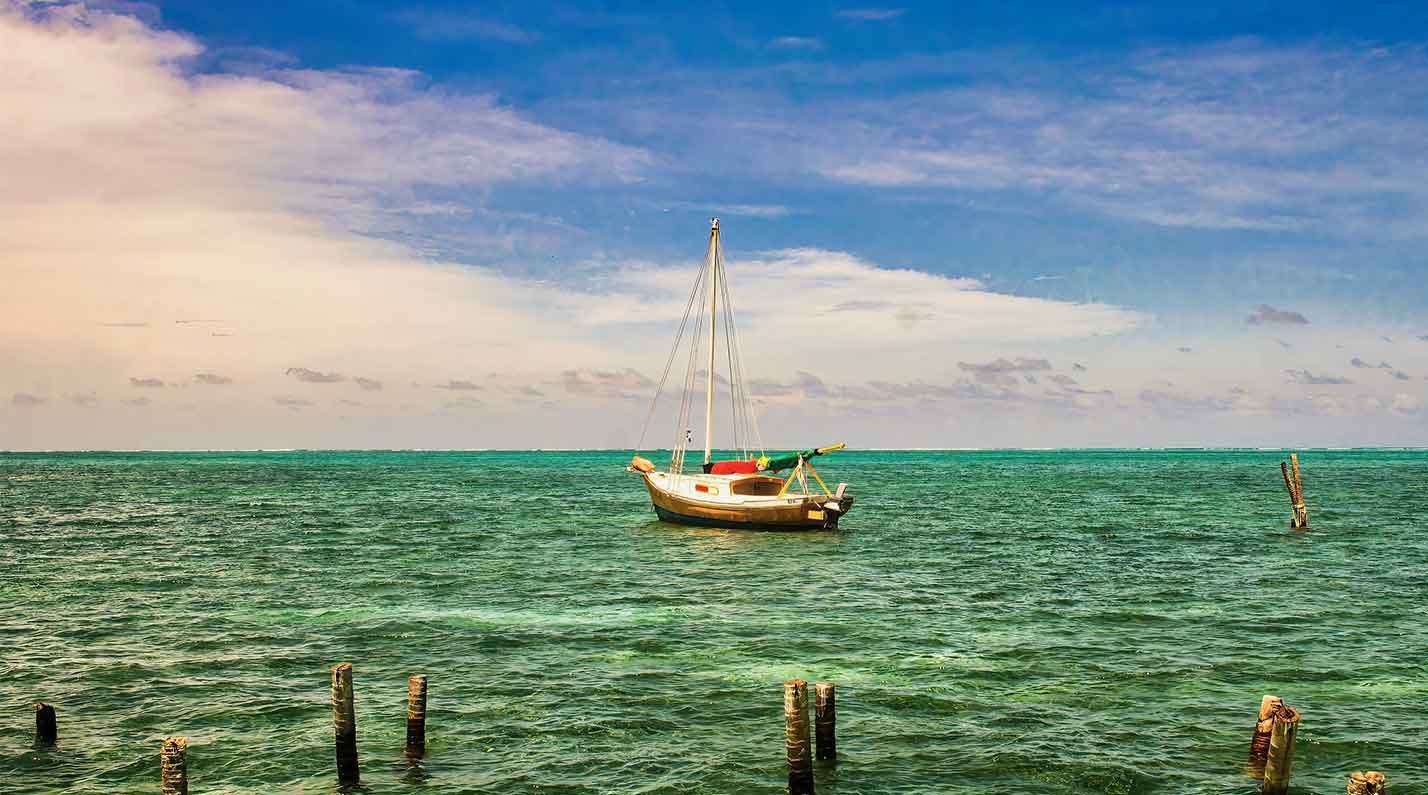 Guatemala & Belize
12 Days
This is a phenomenal 12 days' tour that will give you the opportunity to explore amazing cultural and natural destinations in Guatemala and Belize.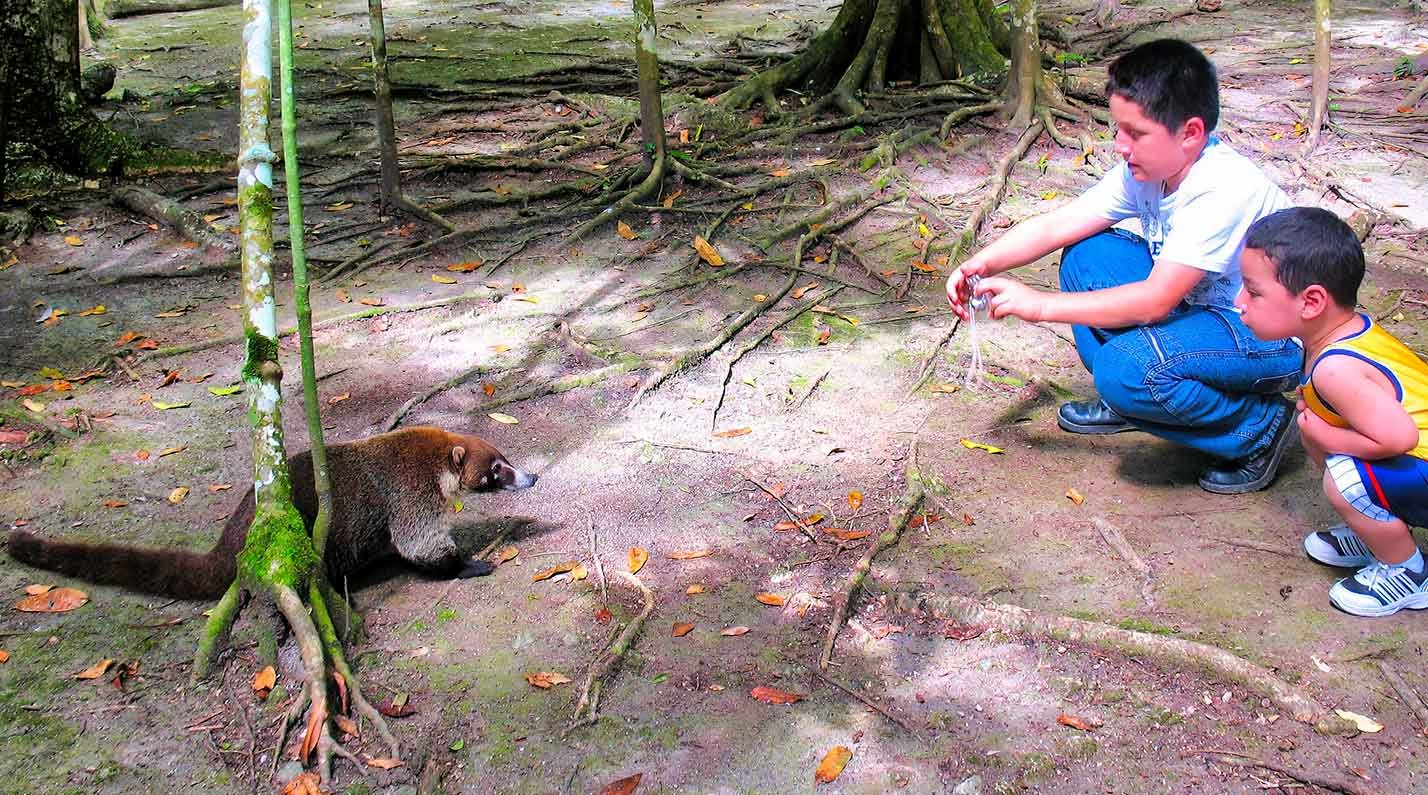 Kids & Family Guatemala
9 Days
A fantastic family friendly activities to explore  Guatemala. Fantastic destinations & selected hotels to ensure the best experiences.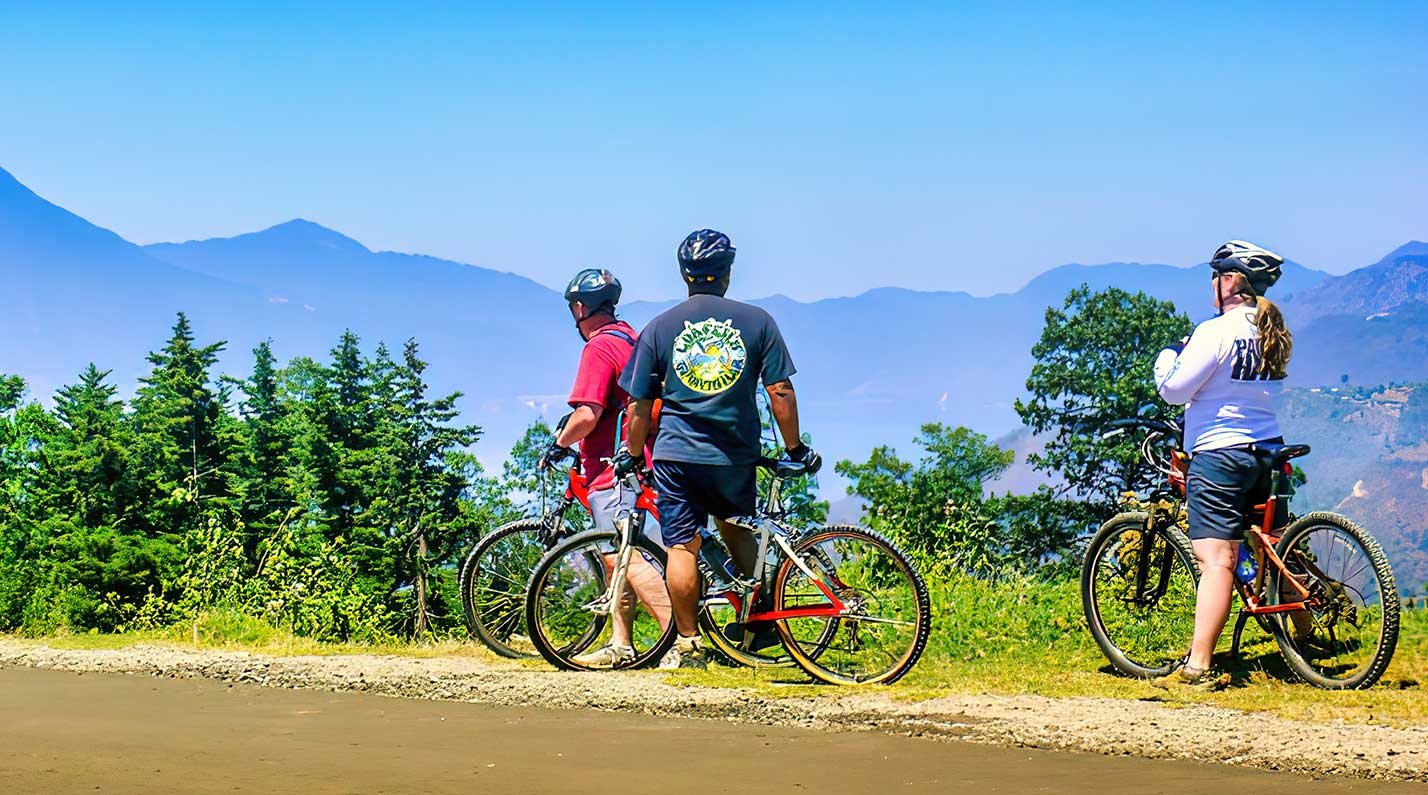 Adventurer Guatemala
12 Days
Adventure tour designed for People passionate about active travel who love the outdoors & enjoy adventure vacations.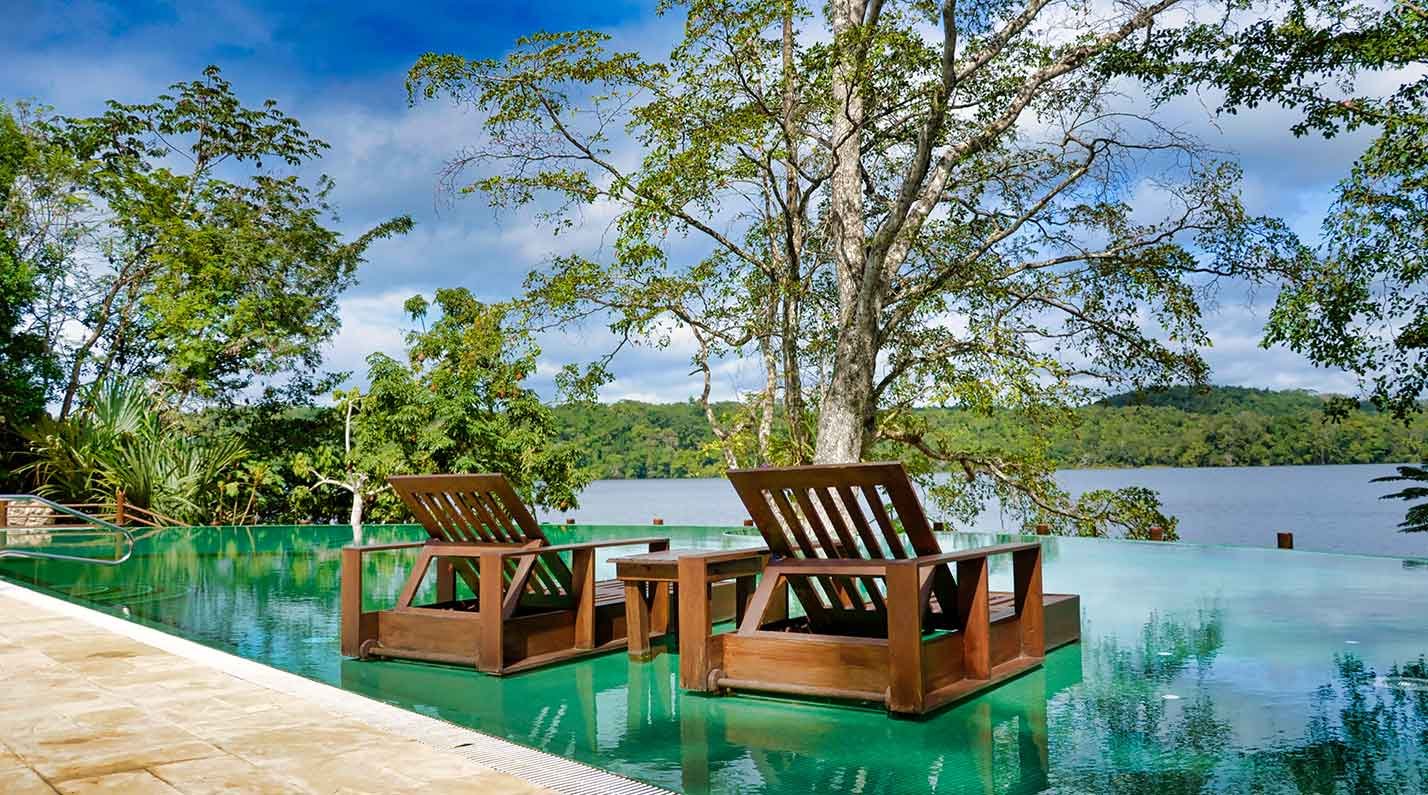 Guatemala Luxury Travel
8 Days
Go to the next level in a  Luxury Adventure. Local scholars and insiders will take you through the most inspired destinations.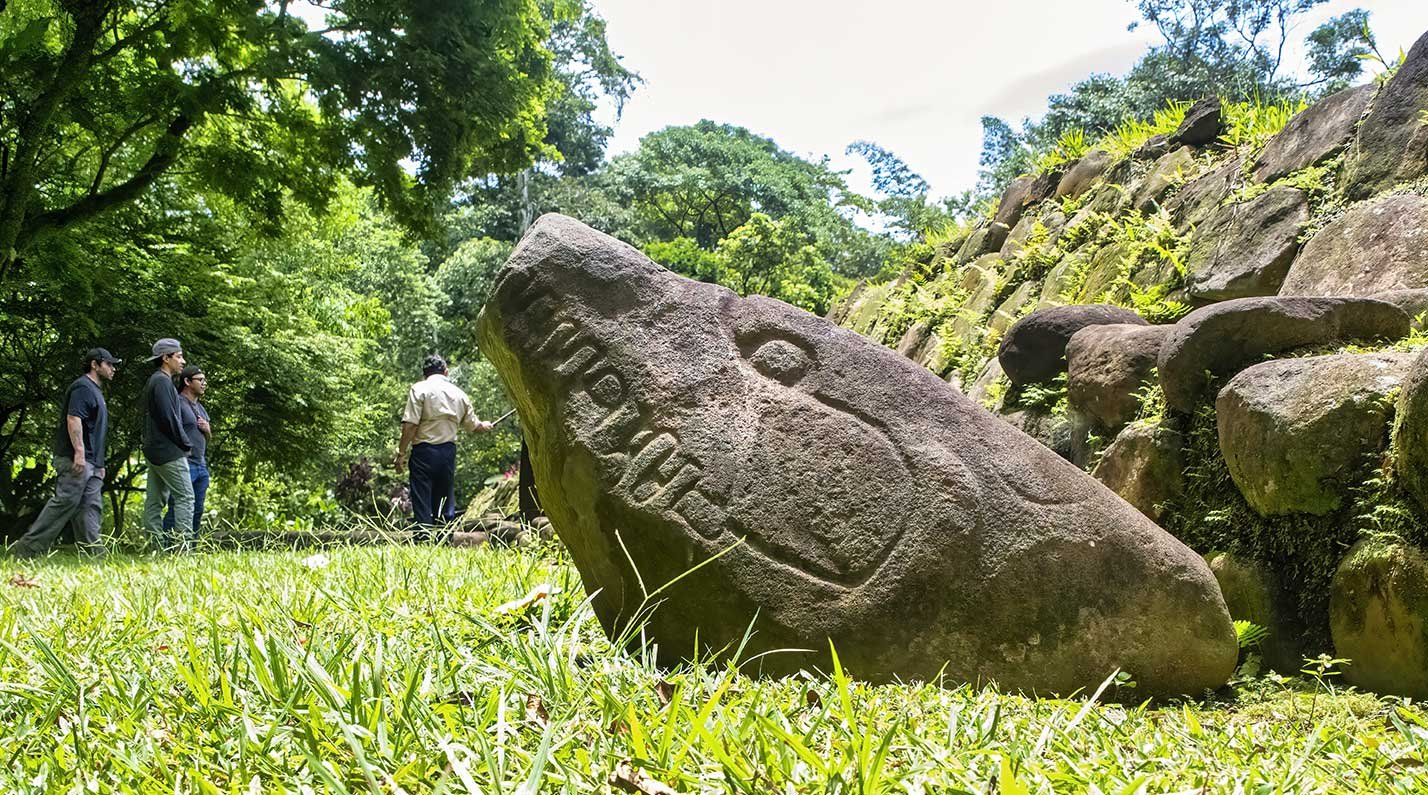 Maya Wonders
13 Days
Maya Wonders Archaeological Tour: Archaeology tour to explore & learn about the ancient cultures that thrived in the Mayan World.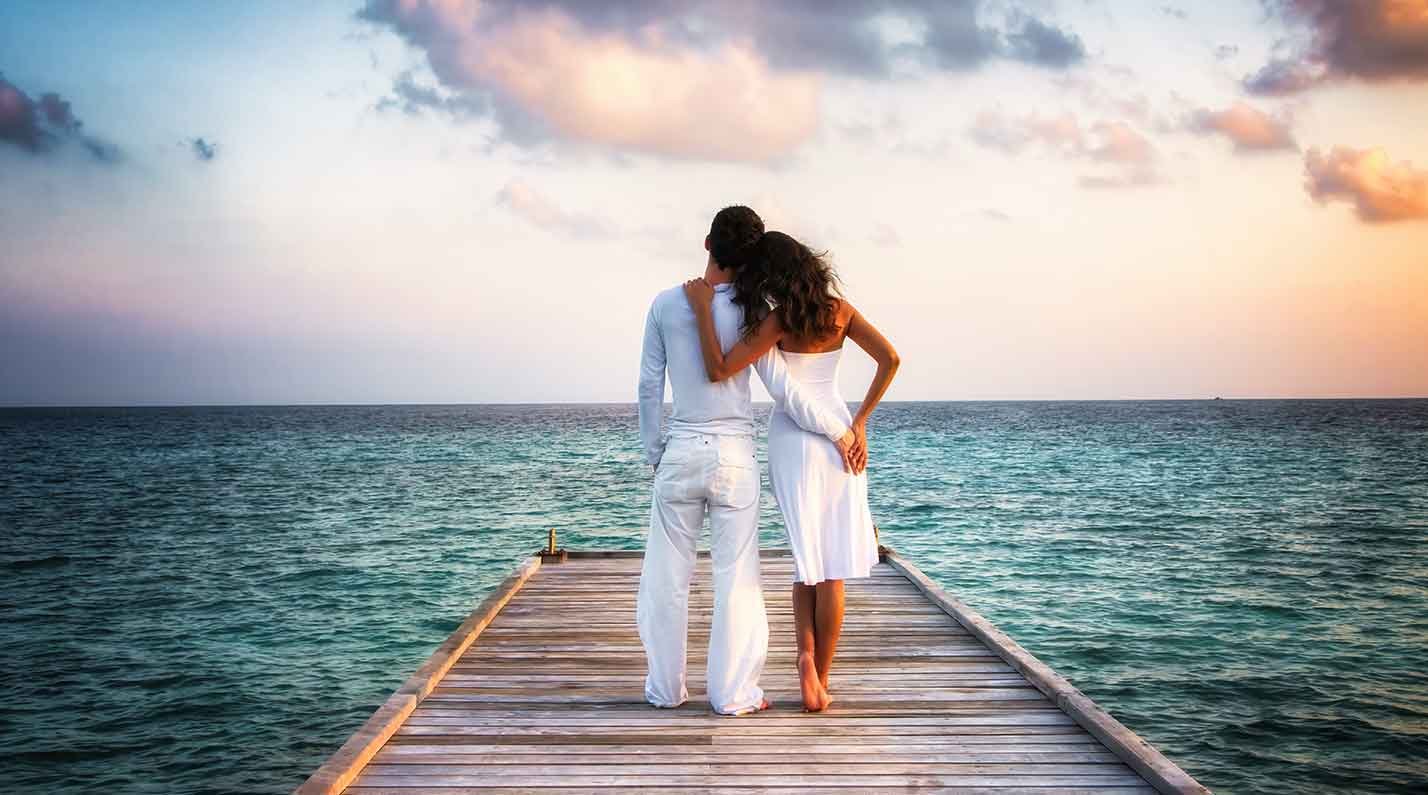 Honeymoon Guatemala
9 Days
A perfect escape for a romantic rendezvous. The Maya world is a fantastic destination for a romantic getaway.
Wellness Travel Guatemala
10 Days
Tours in Guatemala to reconnect, relax, de-stress and experience exceptional cultures and vacation spots.